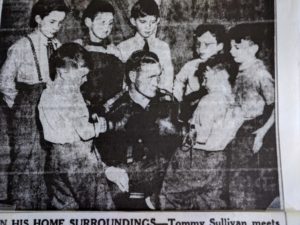 When I was a kid someone asked me what job would I take.  Each job would require me to work every day for two months. The first job paid me a penny for the first two days, then it doubled two days later to two cents a day, then on the  fifth and sixth day I'd get four cents a day,  on the seventh and eight I'd get eight  cents, and after ten days of work I'd be paid sixteen cents. The other job would pay me two thousand dollars a day.  It didn't take me too long to figure out that after ten days I'd have earned less than a dollar on one job but in  the other I'd have $20,000.
I picked the second job. I'd have worked every day. I would have earned $120,000 for my two month's work.  Not a bad haul, I thought.
My friend Roger took the other job. I didn't understand it but figured he liked working outside rather than inside as I was doing so wouldn't mind taking the lesser amount. After the ten days I called Roger and invited him out for a beer. This was in the days before the Trump virus when we could go to bars. I offered to treat  him knowing he had less than a buck for his work done to that time.
I asked him if he liked the job. He said, "not so much." I said "why did you take it?" He replied, "for the money." I laughed and  said: "you're only making pennies." He took out his pencil, turned over the paper place mat, and started to write down numbers saying, "Here's how much I will make over 60 days with the numbers doubling every second day – 1, 2, 4, 8, 16, 32, 64, $1.32, $2.64, $5.28,$10.56, $21,12, $42.24, $84.48, $168.96 would be the daily rate at the end of the first month. Then $337.92; $675.84; $1,351,68; $2703.36; $5,406.72; $10,813,44; $21,626.88; $43,253.76; $86,507,$173,015.04."
Roger then stopped. "There's still 5 days left but you get the idea. On my last two pay days I'd be making $5,536,481,28"
If something doubles every two days then the numbers can become astronomical. Some say, "What are you worried about. We only have a hundred deaths. The flu causes tens of thousands of deaths a year."  Yes, all that's true but the flu doesn't double like coronavirus.
There are other things to know. The virus spreads through droplets that come when an infected person sneezes or coughs. These droplets survive in the air for up to three hours. They also survive on the counters, door knobs, and other surfaces for 24 hours to three days or even more.
This means you can walk into a store an hour after a person coughed and end up  being infected by one of the droplets still in the air; you can fill your car with gas a day after an infected person sneezed while filling his gas tank and become infected. The idea that it lasted so long on surfaces was a surprise to the scientists. It was not similar to what happened during the flu.
Jeremy Jim sent me a letter a group of prominent doctors in Boston sent out. The line above their signature read: "7) Please avoid disseminating social media claims that the situation is not serious or is being exaggerated. This is a national crisis and conveying misinformation to your friends and family may put their lives in danger."
i was going to end there but figured I should give their first six suggestions:
1) No playdates, not even 1:1.
2) No small gatherings, no meetings between a couple families, even for birthday parties.
3) Avoid trampoline parks, climbing gyms, restaurants, movie theaters, anything in an enclosed area. Many of these places are advertising increased cleaning and hygiene. This is not sufficient! Do not go.
4) Cancel planned vacations for the next month. Avoid airline travel that is not an emergency. Many airlines and rental agencies are offering penalty free cancellations.
5) Stay at home as much as possible. Work from home if you possibly can. You may have to go buy groceries and medicine, of course, but make the trips quick and purposeful.
6) Wash your hands thoroughly after you have been in public places, for a full 20 seconds, soaping up thoroughly and being sure to get between the fingers
Stay safe everyone. Keep our kids safe for they too can be infected with serious illness to follow unlike what you may have read. Thanks to Jeremy Jim for his input.
PS  I'm the one in the glasses and Roger is on right wearing the gloves in the above photo.