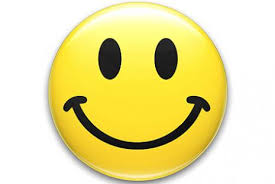 Attorney General Barr in his letter wrote: "The report further explains that a primary consideration for the Special Counsel's investigation was whether any Americans – including individuals associated with the Trump campaign – joined the Russian conspiracies to influence the election, which would be a federal crime. The Special Counsel's investigation did not find that the Trump campaign or anyone associated with it conspired or coordinated with Russia in its efforts to influence the 2016 U.S. presidential election. The report states: "[T]he investigation did not establish that members of the Trump Campaign conspired or coordinated with the Russian government in its election interference activities."
Attorney General Barr also wrote that Mueller: "ultimately determined not to make a traditional prosecutorial judgment. The Special Counsel therefore did not draw a conclusion – one way or the other – as to whether the examined conduct constituted obstruction. Instead, for each of the relevant actions investigated, the report sets out evidence on both sides of the question and leaves unresolved what the Special Counsel views as "difficult issues" of law and fact concerning whether the President's actions and intent could be viewed as obstruction. The Special Counsel states that "while this report does not conclude that the President committed a crime, it also does not exonerate him."
It seems to me that Barr is stating Mueller found that there was obstruction of justice by Trump but that he passed on determining whether it amounted to a crime. We must keep in mind that Barr got the job after writing to Trump and unsolicited memo stating a president could not obstruct justice. Obviously we must see what made Mueller reach that conclusion that Trump did.
Mueller's report as summarized reminded me of Comey's report on the FBI investigation of Hillary where his conclusions seemed to run afoul of the facts in front of him.  Is that something of a disease that affects FBI directors? It's sort of strange a prosecutor directed to come to a conclusion punts. That must be a federal way of handling matters.
The real thing that bothers me is now that we know Trump committed some obstruction how did that obstruction of justice affect Mueller's search for Russian coordination – "an agreement tacit or expressed between Trump's campaign and the Russian government on election interference." 
Suppose Trump's lawyers dealt with Manafort's lawyers and suggested it would be best that Manafort not tell Mueller about Trump's directions to him concerning contacting Russian officials. Mueller knowing this could find it amounts to obstruction but he can't prove it because of lawyer/client privilege.
Is Mueller saying he could not establish contact between Trump and Russia but for the obstruction of justice he might have been able to do it?
More simply put. Sonny, Spike and Sue are together in a room. Sonny accuses Sue of two-timing him and stabs her. He picks up her body and dumps it by the Old Mill stream. He tells Spike he will murder his wife and children if Spike tells what happened. Obviously Sonny is obstructing justice.
The police investigate after finding Sue's body dressed in gingham. Spike says he knows nothing. Sonny lawyer's up. Police conclude "[T]he investigation did not establish that" Sonny had anything to do with Sue's murder. That doesn't mean Sonny didn't murder her. We know he did.
But we also know Sonny obstructed justice by threatening Spike. Without the obstruction the police might have found otherwise. So is it with Trump. His obstruction stopped Mueller from finding that Trump conspired with Putin to fix the election. How anyone thinks Trump was exonerated escapes me?