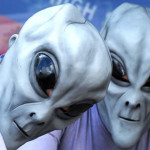 I see Howie Carr has written another book to make money off the ongoing Whitey saga. It's called: "Rifleman: The Untold Story of Stevie Flemmi, Whitey Bulger's Partner."
Reading the title of his book there's a big lie right there. Flemmi's story is not untold. It has been told over and over again in court. What Howie pretends is new is the statement Frankie Salemme gave under immunity on April 10, 2003 to the Committee on Government Reform. If you want to read that you can do it for free here.
Speaking of that, put this in your wallet or purse. Salemme would not testify without immunity. Neither would Martorano or Flemmi or any other gangsters.  But Rico who is much maligned by Howie did. He went before the House Committee that was out to get him.
After he had testified a few minutes Congressman Burton asked him if he knew he'd be violating federal  law if he provided false testimony. Rico said he did. Burton asked him what his lawyer advised him. Rico said his "counsel advised him to take the fifth amendment until you people agree to give me immunity. I have decided that I have been in law enforcement for all those years and I'm interested in answering any and all questions."
So who do you believe in all this? The guys with deals to save themselves hiding behind immunity grants or a guy who steps up and says fire away, I don't need protection. His rectitude is shown because he was in a situation where he knew the knives were on the laps of the Congressmen who were salivating over the idea they could trip him up and hit him for a perjury rap. None ever came.
Howie in his column doesn't tell us Rico was married fifty years and had five very successful children. This has to be hidden. It goes against the gangsters slander. Howie, as is his want, squeezes out every rumor available to besmirch the reputation of Rico who dedicated his life to enforcing the law.
He's again repeating the really, I don't know the right word for it, nonsensical, outrageous, vile, revolting statement that Rico wanted to kill the McLaughlins because he heard they suggested he, J.Edgar Hoover and Clyde Tolson were involved in a homosexual affair.
I pointed out in a prior post who Rico was which you will never learn from Howie Carr. I wrote he " dropped out of high school and volunteered to fight in WWII. He saw combat in Italy and earned three bronze stars. He returned went to college and played three years of semi-pro football while at college. He married his high school sweetheart Connie on the day he graduated from the FBI academy. They were  married over fifty years. They had five children." I should note each child became a successful professional.
Use your God-given common sense. Even if it happened which is unlikely.  There is no evidence the FBI ever did a wiretap on the parties who allegedly made those comments.
Ask yourself is a man with that background and family going to be so upset that some hoodlums called him gay in the early Sixties that he'd want to murder them. Does an FBI agent who is 40 years old with five young kids jeopardize his family and future because some low life gangsters make the ludicrous assertion that he is involved in a gay relationship with his 70-year-old boss and the boss's 65-year-old friend. Yet that is the trite and vicious nonsense that Howie Carr is spinning and repeating.
To say Carr is disgusting is an understatement. To think that people will pay to read such lies is depressing. To know a major media outlet struggling to survive sanctions such libel speaks poorly about its commitment to truth. To notice the silence of the people, and the FBI, in the face of these highly inane statements is truly astounding.
What could be more vile than spreading salacious gangster gossip about an FBI agent? Rico can't be hurt, he's passed on. His five children and their children suffer defenselessly under these noxious lies about their father and grandfather.
I've show before that Howie's stock-in-trade is fabrications especially when it comes to Rico. How about this from his column which he's repeated before: "RICO asked FLEMMI for a throwdown handgun. Rico explained that the agents were about to arrest MCLAUGHLIN (and were) planning on shooting MCLAUGHLIN as they took him into custody. The agents were going to plant the gun on a dresser next to MCLAUGHLIN and claim that he had reached for the weapon (and they had fired back) in self-defense. ,. . . Flemmi gave Rico an untraceable .38 caliber revolver. The next day, McLaughlin was arrested, without any fanfare. Flemmi was puzzled. RICO explained to FLEMMI that there were five agents involved in the arrest, but that while four were in agreement to kill MCLAUGHLIN, the group was uncertain about a fifth agent … and the plan was dropped."
Do you believe four FBI agents planned to kill a Boston hoodlum because he called Rico gay?
If you do, I'll let you in on a secret. Howie told me his next book on Whitey will be a blockbuster. It comes from information provided by the two beings, pictured above, who escaped from that UFO which crash in Roswell, New Mexico, in 1947.  They live in the basement in his Wellesley home. They really know the truth because they lived in Whitey's condo in Quincy before that. Click here  or here to preorder Howie's new book, "Aliens: The Untold Story Of The True Powers Behind the Bulger Brothers."