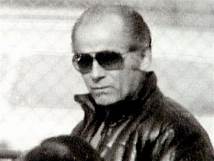 Give my regards to Whitey (left) is the best I can come up with at this point when I think that Howie Winter's funeral is today. Hopefully he will look him up.  Obviously their similar careers will put them in the same place. I initially thought this time Whitey can do Howie a favor and protect him.
It was back in 1972 that Whitey decided his life was not worth a  plug nickel (defined as:  . . .  originally a one-cent coin and later a three-cent coin where the "plug" (center disc) has been removed, thus decreasing the metal value of the coin") when he sought the help of Howie Winter. He had been in a skirmish with a bunch of younger guys, called the Mullens, and needed help. Howie, knowing the Mullens as fellow thieves, arranged a peace. Whitey for his protection joined with Howie Winter.
Whitey has been where he is since October 30, 2018. I thought by now he has made some cozy and warm relationships. He may be able to show Howie the ropes and protect him. After all neither one betrayed each other in the past. Then I realized Howie would have better friends to look up.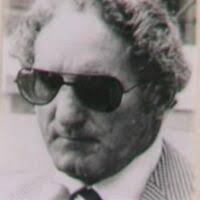 Howie (left)  most likely would hook up with the Somerville guys: Sal Sperlinga, Joe McDonald, and Jimmy Sims so that they can have a real hot time. It's hard to think that Sal has been gone since 1978 and Joe since 1997. As for Jimmy, I wonder if he and Joe are getting along. If I had to guess Joe got rid of him during one of his benders but that's only a guess because Jimmy just disappeared. No one knew what happened to him but he was last seen in Joe's company.
Whitey was not a Somerville guy. Joe never liked Whitey that much. He was not part of the original gang.  Joe was 12 years older and set in his ways. He thought Whitey was a lot of bull, you know what I mean. I get the idea that Jimmy Sims and Sal Sperlinga felt the same way about him being Somerville guys. So perhaps Howie will just have a few moments to pass on my regards to Whitey and then will go off with the others to talk about the old days in Somerville.
What about Buddy? Wow, I almost forgot about him probably since he's been gone since 1965. He and Whitey never knew each other so they probably have not hooked up. Buddy was one of the real tough guys who Howie admired. I mean really tough with his fists. Around Labor Day 1961 he beat a guy badly who complained about him dating his wife, he beat up a 65 year old guy in a cafeteria probably because the coffee was not hot enough, then he beat up George McLaughlin who was mouthing off at some Somerville girls sending him to the hospital for a couple of weeks. Not only that, he beat the same federal charge three times. He was a real deal Somerville guy.
Howie got there before some of the other guys he knew. 79-year-old John Martorano and 86-year-old Steve Flemmi are still above the grass. I am sure Howie would have predicted that 87-year-old Frank Salemme would have been there long before him. Back in 2002 at the John Connolly trial he looked like he was on his last legs. Martorano, Flemmi and Salemme turned on Whitey so they cannot pass anything on. None of the guys from Southie want to see him.
It looks like Howie will quickly get involved with the Somerville guys. That's why I am asking him to take a minute to give my regards to Whitey an Old Harbor Village guy. As to what he should say, tell him the Boston media and other folk still believe the con that he was a major criminal. Whitey would like that.