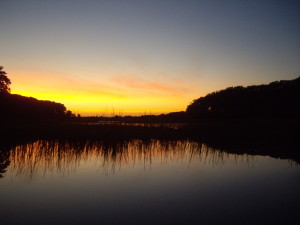 I indicated the other day I may want to reconsider one of my earlier posts on Whitey's murders. When I was going through them and discussed it I noted that Whitey had no motive to commit the murder. As I continued my examination of others murders it seemed to me that I had seen a pattern develop which I had not focused on before. Whitey was becoming more involved in the murders on a personal level. He went from a distant shooter using a machine gun or similar weapon, which is pretty much going to a carnival and shooting at the ducks as they pass by without getting diried up in the process, to one that made him stand next to a person he intended to murder.
I've written before how the murders alleged against Whitey came in bunches. Up until 1973 when he is 44 years old he has not committed any murders. Unlike his associates Salemme, Martoranos, Flemmi, Nee, Winter, McDonald, Sims and even Weeks he is by every standard a late arrival at the game of murder. It would seem that murder for gangsters is usually a younger man's game when the blood is flowing deep red through the veins and the machismo is pumping away. Time diminishes much of this and the feelings cool and the passions are better controlled.
Whitey was charged with committing eleven murders in a four year period between March 1973 and December 1976. I've concluded of those he did not do six; the other five in which he was involved we know of only one in which he fired a weapon and that was the murder of Eddie Connors. He stood off with Flemmi with their distance weapons and fired bullets into him as his body fell in a phone booth. It was more video game type of murder than one involving a nearness.
We have a hiatus of almost four and a half years in which no murders are alleged. There are then eight more in the next four year period between May 1981 and May 1985. After that there are no more murders attributed to him – neither in the ten years he remained in Boston or the 16 years on which he was in flight. I would suggest this is not a typical picture of a gangster: no murders until age 44; a 4 year run until age 48; no murders for another 4 ½ years; a 4 year run from age 52 to 56; no murders the rest of his life.
The murders during the second period of four years in which Whitey has hands on participation start off with the gunning down of Halloran on the waterfront. Again this is firing at people like you do in a video game. No closeness involved. Following that is the Barrett murder where Whitey is right next to the person who is murdered and pulling the trigger. At age 54 he has never done this before. Weeks said after it he went upstairs and lied down to take a rest. Obviously it deeply affected him in some way; in the meantime Weeks and Flemmi buried the body in the dirt floor showing the murder did not bother them in the least.
There would be two more murders after that: John McIntyre who clearly Whitey had nothing to do with and that of Deborah Hussey. It is the latter one I have thought about reconsidering. I excused Whitey from it because he had no motive. Flemmi had all the motive since Hussey had started talking about how he sexually abused her, his step-daughter, when she was 13 years old. She told her mother who was Flemmi's live-in girlfriend.  She threw him out of the house.
As long as Deborah lived Flemmi was in danger of being exposed as a pervert child-abuser. Along with that he had to know every time he saw her or heard about her that her agony caused by having sunk into a life of drugs and prostitution was caused by the man she thought of as her father, himself.
What made me reconsider is that Whitey has slowly gone up the ladder in his murders from being when others murder people, to long distance machine gunnings, and then to standing next to a guy and putting a bullet in his head. What course he took after that depends on how he felt when he went up stairs after the Barrett murder to rest.
Was he revolted by what he did? Was he empowered by his actions? Did he get a thrill out of it or did he get disgusted? With his own hands he looked a man in his eyes and took his life – a man with a wife and family. This was new to him.
If he enjoyed it then that would be his motive for murdering Deborah Hussey a year and a half later; if he found it more than he could handle he would have had nothing to do with her murder. One thing clear is that after Hussey there were no more murders alleged against him.
That could cut either way. It suggests on one hand the Barrett murder was enough to frighten him away from ever doing it again. Or, he was not that appalled by killing Barrett that he joined in the Hussey murder and that was the straw that broke the camel's back because it was so depraved murdering a young woman that he could never go through with it again.
Does a guy with good long-term relationships with two women and who is never known to murder any women for the first time murder a young woman at age fifty-five? Does Whitey murder a woman 30 years younger by jumping on her and strangling her on the floor? That's a guy totally out of control which was not the picture I had of Whitey. That all goes too much into psychology which I am told I am not too good at.
I suppose like the jury was unable to come to a conclusion on the Debbie Davis matter I'm unable to feel certain one way or the other on the Deborah Hussey murder as I have been with the others. The jury in my mind remains deadlocked.