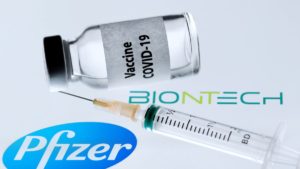 I early on  decided I was not going to use my clout or influence to jump the vaccine line. That was an easy choice because I have no clout or influence which I could use. My initial plan was to wait until my doctor made arrangements for me to get it.  When I called the office I learned he was not going to be giving the vaccine but that the procedure to do this was to be handled by the hospital.
Next I received an email. The writer explained that he was able to get a friend scheduled for the vaccine. He also said that the hospital group  to which I referred was having trouble organizing itself. He advised I try to get one on my own.
I followed his advice and found that Gillette Stadium was a big state site so I went there. I was after a bit able to get a slot for myself and then my wife. Gillette is about an hour's drive and that meant two trips to get it. My wife heard from a friend that she and her husband had grabbed appointments at neighboring towns. She suggested we should try that but it required being up after midnight when a new day for appointments opened.
We did that. At about 12:45 a.m. the site added  a new day. I quickly scrambled and put myself in first at 3:35 in the afternoon and then my wife at 4:45 at the same place. We were told to come there 15 minutes early. I immediately cancelled Gillette.
Heading there with my wife, as usual we left later than we planned, rather than getting there with time to spare we drove into the lot at the 15 minute mark. I quickly moved inside, headed to the pharmacy, and saw a line of about ten people. I asked the woman in front if it was the Covid vaccine line. She said yes. I knew my time was close so I figured to jump in line between before 3:45 but after anyone earlier than my 3:35. I asked the woman the time of her appointment. She said 3:25 which was about the time I had asked the question. I asked the second person in line. She said 3:25. The next three people also said 3:25.
I wondered how they could have set so many for the same time but still I recognized they were before me.  I then asked the next guy his time. He pointed to two others who were with him and said 3:20. One of them told me to go to the end. I did figuring they were running very late but also confused since there appeared to be only one person doing the paperwork and also administering the shots.
I was there about 30 seconds when a guy came up behind me and asked me my time. I said 3:35. He said his was 3:40 so he'd stand behind me. I figured with all the folk in front of me I was going to be there a long time. Just as I am lamenting my fate, I heard the nurse who is giving he shots  ask if "Matthew" is here. I walked past the line. The nurse was working from a list.  I went through the paperwork with her.
At  my first opportunity after doing that I realized that at least eight people had no trouble lying to me. None of them had an appointment. I had no ideas what they hoped to gain from their lies. By the time my wife went at 4:20 p.m. the line had disappeared. I figured they headed for an early bird special. I also figured they were Trump supporters.
.