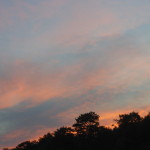 In 1962 I left Okinawa on a Marine airplane that was carrying a crash truck, the kind that is used at air bases to put out airplane fires. On the plane with me were about a dozen Marines who were dressed for jungle combat. They carried the weapons necessary to defend themselves. In conversation with them I learned that they were going to someplace in Vietnam where the U.S. Marines had set up an air strip. The name of the place was not familiar to me. It is long gone from my memory. The plane landed in the Philippines to refuel. I wished them luck and disembarked. I was not dressed for combat although I was wearing a Marine uniform.
Our forces went into Vietnam even prior to that point by dribs and drabs. It would take 13 more years from my encounter on that plane for us to get out of there. Between those dates almost 60,000 American fighters would die. We eventually decided there was no way we could win the war fighting it as we were doing. We figured the best thing would be to skedaddle which we did.
Years of recriminations followed. Out of the disaster in Vietnam came the Powell Doctrine with its eight check points. Read it and weep. It is a total repudiation of all we are doing today.
We slowly got sucked into that war. We'd hoped that the South Vietnamese people would fight for themselves if we just gave them sufficient time to stand up an army. While we waited, having dipped our toe in its waters, we kept wading in slowly but surely going deeper and deeper until we found we were doing most of  the fighting ourselves and at one point having  over a half of million Americans at war in that country.
Those thoughts of Vietnam remind me of our new war. We have just opened the sluice gates to our deep involvement in the Levant.  That area traditionally included Israel, Jordan, Lebanon, Syria and Cyprus but today it has been expanded to include Iraq.  It borders hard up against Turkey.
I recall Vietnam because we are approaching this new war in the same way. Step by step we will look for the light at the end of the tunnel. Step by step we will get more forces enmeshed into the quagmire of this war.
The Islamic State (ISIS, ISIL, IS) in a malignant force. It beheaded two Americans. We are rightfully angered. Although we shouldn't, we act out of anger without thought. Our military leaders knowing only military solutions even now tell us we'll need more ground troops. They also tell us this is going to be a long war. The president cowed, confused, conflicted, bothered and unpopular muddles along.
ISIS an evil force has been slowly rising for years. It is a radical religious group. It adheres to a puritanical and intolerant version of Sunni Islam espoused by Saudi Arabia called Wahhabism. It should be defeated. But it is not our fight. It is a Muslim fight. ISIS mainly threatens the Shiite Muslims and secondarily the Sunni Muslim kingdoms. They must fight it not us. They won't because they know we will.
I could scream. Don't our leaders see we are blithely walking into another Vietnam. There's no way to win, there's no way out except in ignominious defeat.
Did we ever consider we are doing what ISIS hoped we would do after it did its vile acts against those two Americans? Do we understand that our air attacks can't kill ISIS and if it is not killed it becomes stronger? There are several radical Islamic groups, even one I never knew existed before we attacked it, Khorasan. Their fighters will now seek to join the ISIS because that is the one group that can brag "join us in the war against the Great Satan." That we have gone to war with ISIS will significantly increase its status throughout the Muslim world and beyond.
We never intended to get bogged down in the Middle East. We wanted to bring our troops home. Now the fickleness of our leaders, the military desire to use its war toys (imagine using the 185 million dollar fighter plane the F-35 as an attack bomber), and the brutality of ISIS throws us back into another long war. Should we plan now for a Levant Wall on the National Mall where we can descent into a valley of death filled with the names of our brave dead youth.
Our boots will never be able walk all over these radical Islamic groups. Only their fellow religionists can stop them. After we waste billions of dollars more in military equipment, spend billions more supporting our troops, and lose God knows how many more American lives will we recognize our folly.
And to think It took us only 45 years to totally forget the lessons of Vietnam. When will we ever learn. When will we ever learn.