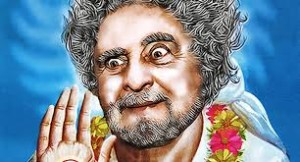 Now that Massachusetts has passed legislation which prohibits discrimination against gender identification then all the hullabaloo over same-sex marriage should disappear. The gender identification law makes us belong to any gender that we want to identify with at the time we feel like identifying with it. I suppose I am now able to apply to college as a male on Monday and on Tuesday if I feel more like a female than a male then I can apply as a female.
So if I was a male and wanted to marry another male prior to the change in the law authorizing same-sex marriages all I would have to do is say I feel like a female that day and I could marry my male partner. Or to look at it another way, when a man who felt like a man married a woman who felt like a woman that would have been an opposite sex marriage; but if during the time of the marriage the woman started to feel like a man it would have been a same-sex  marriage for as long as she felt like that.
So looking back all those who anguished over whether people of the same-sex could marry were being foolish since there were already same-sex marriages in existence and following the law there was no way to tell objectively whether what looked like a marriage of opposite sexes was such a marriage.
As I have noted in Massachusetts it does not depend on any physical aspect that determines sex it is what you feel inside. You might have all the necessities to identify as a male or a female upon an objective examination but if you feel inside you are not what you look like then you have to be treated with how you feel and not how you look. It does provide for a very complicated society especially within the time sphere of being at work and being out of work it is all right to feel you are of different sexes.
We have arrived at this point because we recognized the traditions, stereotypes, and customs of the past were discriminatory. They must all be thrown out when it comes to determining a person's sex. Our society having decided this is pretty much in a free fall.
In order to save it, we might have to do away with sex identification since even trying to make a determination of a person's sex may be considered discriminatory.
I suppose the first and greatest area where people are being deprived of their sexual freedom is in those places where we confine people such as prisons or jails. How many men who identify as women are being kept confined with men? Are they not being discriminated against? What about a prisoner who identifies as being a woman who going through a check point is patted down by a male guard? Is that an infringement on her rights?
What happens when a person goes through scanning at an airport? Suppose Sally who identifies as a woman has the alarm goes off and has to be checked out by a pat down. Who will do it? Would it be a woman TSA agent? What if that woman TSA agent at that time identified as a man? Would it be all right if a man who identified as a woman did the pat down? Or, could the TSA employ people who identified as a woman when in the presence of a woman and as a man in the presence of a man?
When we read how Hillary was going to break the biggest of all glass ceilings by becoming the first woman president, how do we know that no prior president identified as a woman? Maybe we have already had a woman president. How do we know what Hillary is? What if deep inside she identifies as a man but keeps the outward attributes of a woman and what if she got elected would we really have elected our first female president?  How can we say women make less money than men when we really do not know who is a woman or a man?