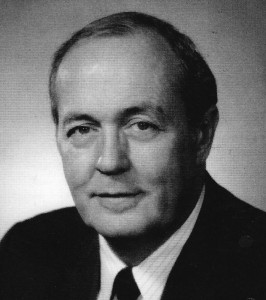 I read his obituary in the paper five days after he died.  He died on June 2 and here it was June 7 I was reading about it. You rightly ask how much did I know about him if I didn't know he died until four of five days after his death. I also did not know he had lung cancer. He may have been sick for quite a while which I also did not know. I also had no idea he accomplished so much in his life as shown in the obituary.
I actually knew little of him lately. The last time I saw him was when I went to his daughter Helene's wake in Everett. She died on December 15, 2012. It was sad because it is the reversal of the supposed order of things: parents are supposed to die before their children.
I expressed my condolences to Joe. We chatted a bit. With Joe no matter how long the time between encounters we talked as if we had met the day before. Prior to that, it had been more than a decade since I had last had seen him. Our friendship came because he married my first cousin Anne Marie Connolly.
That's why I called him a lucky guy. Anne of South Boston had many pursuers. Two of my Savin Hill friends, Dick D and Bill B were among them. They struck out for the reasons long forgotten.
Anne Marie and her younger sister Millie were both very attractive girls. They were the only children of my father's brother John and his wife Mary. It is no disrespect to Millie to suggest Anne Marie was more beautiful since few girls I knew could compare to her. I would see them once a year at my grandfather's house on Christmas; as we got into our teens we' d see each other at family wakes We barely spoke due to my shyness in the face of such attractive young ladies.
College, the military and law school kept me busy. I lost track of her. One day my mother told me she was engaged. I asked who is the lucky guy. She said "Joe Nigro. He's from Everett." All I ever knew of Everett was that one of my closest friends Bobby Romboli often spoke of his relative from there Rudy Romboli. He was a great sports hero in Everett. A newspaper article told how Rudy committed to play football at Notre Dame in 1942. It went on:"Romboli, Everett's captain and leading scorer in 1941 never made it to South Bend. He was drafted into the Army and fought in World War II. When he returned from the war he went straight to the pros and played for the NFL's Boston Yanks at Fenway Park."
I could never figured out how she met a guy from Everett. As our families grew we became closer. Each Christmas night we would gather at Joe and Theresa Madden's house in Canton. Theresa was John's and my father's sister. Joe and Anne Marie would come in with their kids as would her sister Millie. My side of the family added to the mob as did Uncle Jim and Aunt Thelma's kids. It was a joyous evening that ended too soon. In the dire year of 1981 we lost Joe, my father and Uncle Jim Concannon.
On those blessed nights I spent time talking with Joe. He was always smiling and happy to be with us. We had something in common then. One of the partners, JJ Sullivan, in the small law firm in which I was an associated had a good friend Ralph Gilman who ran Teamsters Local 122. JJ added that to my work. I had to quickly learn some labor law, negotiation skills and NLRB procedures. Ralph was a fighter and always seeming to do things right up to the edge of legality. Just before doing them he'd call me to ask if it was all right. I'd put him on hold. I'd say a prayer hoping my law school classmate Jimmy Dean who specialized in labor law in New York City was at his desk so I could get an answer. Those were hectic days and the little I knew I discussed with Joe. He often had good advice. .
Our paths would cross while I was in Boston. It was always a delight to meet and talk with him. He always was smiling and never in a rush. As the years passed the meetings became less as my career took me in a different direction.
Joe was a great guy. This is shown by his achievements. He was a good guy which is shown by his friendship. He was a lucky guy to have married Anne Marie and have had such good children and friends. I felt a deep loss when I heard he passed on. May he rest in peace.