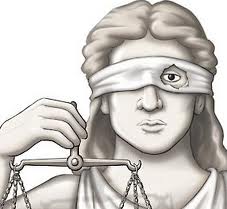 As I review each individual murder I do so with the following in mind. Murders are usually done in secret. What happens at the instance of the murder is known to no more than the handful of people who are present. They are forced into silence about it because of the penalty involved if one implicates himself.
The idea that gangsters involved in murders tell other people about them is a non starter. It just does not happen. To suggest that people outside the limited circle of those involved in the murder knew that Whitey, Martorano, Flemmi, Nee, Salemme, or the others had murdered specific individuals is to fail to understand how these people operate. Now that we know about a murder to suggest that we should have known about it prior to one of the murderers telling us is Monday morning quarterbacking of the worst kind. The plain truth is the culprits in the murders are known to only those involved.
Now we know about these murders attributed to Whitey Bulger because one of the persons involved told us about it. That person did so pursuant to a deal he made with a prosecutor.  His aim was to please the prosecutor. The prosecutor had no way of knowing if that person was telling the truth or not.
The prosecutor in question, as we have seen, was not interested in the truth but was mainly interested in gaining evidence against Whitey Bulger. The person giving the information knew of the prosecutor's desires and was aware the more he could satisfy him the better his deal would be. The person also knew that he had to implicate Whitey in as many murders as possible because he had try to bring Whitey's total close to his own.
To show this point I will discuss first the two murders of the Ladies Group. I suggest that neither one was committed by Whitey for the simple reason that he had no motive to want these women dead. But most importantly, he never should have been indicted for the murder of Debbie Davis.
He is implicated in the Debbie Davis murder by Steve Flemmi. A plethora of evidence showed that Debbie was Flemmi's girlfriend since she was 17 years old. At the time of her murder she was in her mid-twenties. Flemmi was about fifteen years older than she. She had lived with him well aware he was a hardened criminal. She brought his to her home where her family also knew of her involvement with him and of his involvement with organized crime. We all know that if you play with fire you can be burnt.
Debbie was tired of Flemmi. She was in the process of breaking up with him. She had found a new boyfriend in Mexico. She was planning to fly there to see him. She was murdered the day before she planned to leave. We do not know where she was murdered. Flemmi testified she was murdered at his mother's house. There is no independent evidence of this.
The prosecutor in this case would not have known of any of the murders attributed to Whitey until John Martorano turned state's evidence. Shortly after Martorano turned so did Kevin Weeks. Neither man could give any first hand information about this murder. Martorano was in Florida; Weeks was not part of the crew. Weeks did not know Debbie; Martorano would have known her as Flemmi's long time girlfriend.
The prosecutor would have debriefed Martorano about this murder. He would have learned from Martorano that he had a conversation with Flemmi about Debbie. Martorano asked how she was; Flemmi replied that he had accidentally strangled her. He did not mention anything to Martorano about Whitey being involved. As we can tell from listening to Flemmi he was always putting things on other people if he had the chance. The only real evidence the prosecutor had about Debbie's death prior to Flemmi's cooperation is that she was accidentally strangled by Flemmi. If he had looked a little further he would have found FBI files that indicated she was planning to leave him for a Mexican man and disappeared about that time. He would also have found that Olga Davis, Debbie;s mother, had fingered Flemmi to the FBI as the man involved in her disappearance but given that Flemmi was a top echelon informant for the FBI nothing was done.
The federal prosecutor would put Martorano before many juries and tell the juries he was to be believed. He had evidence from Martorano that Flemmi admitted to him he was responsible for Debbie Davis's death. Martorano had no reason to lie about this especially since he knew the prosecutor was trying to involve Whitey in as many crimes as possible. With that evidence the prosecutor should never have charged Whitey with her death.