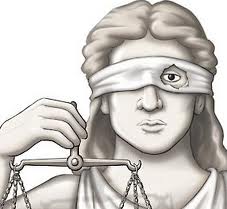 I pointed out that the prosecutor knew that Steve Flemmi had admitted to his partner John Martorano that he had "accidentally strangled" Debbie Davis. If he told Martorano that, it is likely that is the same thing he told Whitey Bulger when he arrived at his doorsteps on December 10, 1981, with Debbie in the trunk; or if she were murdered at the new house at 832 East Third Street, South Boston, that was still being remodeled two months after it had been purchased by his mother Mary Flemmi on September 17, 1981, then he told Whitey when he met up with him later that night to ask for his help in getting rid of the body.
Kevin Weeks was hanging around with Whitey at the time on a part-time basis. He worked days at the MBTA; and nights at Triple O's. Between those two times he would drive around with Whitey. He knew nothing about the murder at the time. That too would indicate that Whitey may have had nothing to do with it because he most likely may have solicited Weeks's involvement. We know five months later in May 1982 he involved Weeks in the murder of Brian Halloran.
When Flemmi implicated Whitey in the murder, I've read that he has given at least three different explanations about how the murder of Debbie came off, he had to come up with a reason for Whitey wanting her murdered. The motive for Flemmi murdering her was limpid: he did not want her going off with another man; especially a man of color who lived in Mexico. How much that must have torn away at his self-esteem to think she would leave him for a Mexican? But why would Whitey care if Debbie flew the coop or not?
What theory could Flemmi create that would make him succumb to Bulger's urging that she be murdered? Flemmi presented the murder as something he did not want to do but Bulger force him to do it. Have you ever heard of a person murdering his girl because someone else told him to do it?
The reason Flemmi said he was ordered to have his girl murdered as best I can figure is that she knew of the relation among FBI Agent John Connolly, Whitey or Stevie. Stevie had accidentally told her about it. Whitey hearing that insisted she must die.
Play it out logically — what could Debbie do with the information? Remember Whitey was not worried when the Boston Globe indicated he was an FBI informant; he said no one would ever believe it. Why then would he be worried about what Debbie would do with the information?
Who would she tell? Norwood wrote and suggested that she might tell her brother who was in prison. What would he do with it? Who would believe him? Debbie couldn't tell the FBI  since it already knew of the relationship. If she told any other law enforcement agency even if they believed her how would that come to anything? Whitey was being protected by the FBI so nothing Debbie could do could hurt him.
What if she told the Mafia? Who would believe her? What proof would she give those criminals?
But the basic thing is Debbie never threatened to tell anyone; she just wanted one thing. That was to be free of Flemmi. The last thing she would do if she was able to escape his clutches was to start talking about his relationship with FBI John Connolly. She had no reason to be angry or resentful of Flemmi to want to do something to hurt him so why would Whitey be afraid that she would do that.
What I am suggesting is that even if we did not know Flemmi admitted to "accidentally strangling" her, the story he spun out so as to put Whitey into the murder makes no sense if one pauses for a second to think about it. I suggest it is beyond doubt that Whitey had nothing to do with the murder of Debbie Davis.
That does not mean he was not involved in helping to bury her. He may or may not have been. She was buried near where Tommy King was found adjacent to the Neponset River. Weeks knew she was in that area although he was not involved in her burial. Whitey's involvement was helping out his buddy Flemmi who told him he "accidentally strangled" her coincidentally at the time she was planning on leaving. The had to hide her body because they knew no one would believe her murder by Flemmi was accidental.