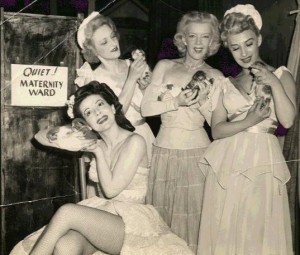 I have pointed out that it is difficult to believe anything Steve Flemmi said about the murder of Deborah Hussey because he had the motive to do it and he was always putting it on other people.
I was pointing out how Kevin Weeks was of the same mind. I noted how both were well compensated for their time with gifts from the prosecutors for their testimony. These prosecutors were driven to find every scrap of evidence whether it made sense or not against Whitey Bulger. I was telling about how a greater understanding of Kevin Weeks could be found in his book Brutal.
Weeks is a genuine tough guy. A smart tough guy since he stays away from the vices that destroy a lot of them the drugs and booze. He grows up in a family dominated by a father who expects a lot from his sons and does not shy from informing them of this with his fists. Two of Weeks's sibling will become book smart and graduate from Harvard; Weeks will become street smart and live the life of the street wise guy. He is brutally honest in some parts of his book. He points out that being a criminal is to live a life of lies; and the idea behind living the criminal life is not to get caught for one's crimes. He also points out how important it is for them to survive in that life by knowing everything that is going on around them. They were alert to everything.
When judging Weeks's involvement in the Hussey murder we have to look a little behind his words and to his relationship with Whitey. Remember he is involved in several the murders but presents himself as sort of a spectator. That in itself should have you scratching your head; always a bridesmaid never a bride.
Yet in his book he seems to be Whitey's Rottweiler. Whitey sicced him on one person after another and he would gladly give them a beating. He was Whitey's strong arm man, his muscle, ever ready to do the dirty work that Whitey wanted to avoid so as not to mess up his clean T shirt and pressed jeans. Why when it comes to the murders does he turn into a sort of lap dog sitting on the chair and staring in amazement at the brutality of others?
T.J. English who spent a lot of time talking to Weeks in his book Where the Bodies Were Buried p. 249 notes: ""Kevin was athletic, and he seemed to enjoy punching people. Bulger tested him out right away; he had Weeks beat up not only people who had crossed him in areas of criminal business, but also those who had violated he neighborhood's code of ethics. [Those people] . . . might find themselves on the receiving end of a beating by Weeks, as ordered by Bulger."
Why would in not have been Weeks he who wrestles Deborah to the ground to show his toughness? He tells us he's at the murder house and expecting her to arrive but not thinking they would murder a woman there?
He testified: "She was a girl. She wasn't a criminal. . . . So I didn't think anything was going to come of it." Why did he not think that?  He knew Flemmi had already murdered Debbie Davis who fit that description. He knew as he said Flemmi was having problems with her? He knew what Flemmi did when he had problems with women. Why does he hide all this knowledge and put himself upstairs in the bathroom when Deborah arrives.
Weeks and Flemmi put it on Whitey, which they have to do to get a deal, but based on their history it is more likely they did the actual murder of her.  English would ask (p. 271)  Weeks why would Whitey murder Deborah if he had never murdered any woman before.  The best Weeks could answer is Whitey was "trying to one-up" Flemmi.
He said Flemmi had murdered Debby Davis and Whitey hadn't murdered any women so that was why he murdered Deborah. That makes no sense to me. If that was his concern there were many other women he could murder.
English, whose book is deficient because he was prejudiced by the people he relied upon who all had axes to grind against Whitey, also puzzled over it why Whitey would murder Deborah. He lamely said (p. 271) the "answer was simple because they could get away with it."
Maybe the best answer is that Whitey who never murdered a woman before had nothing to do with Deborah's murder. He was born in 1929 and in 1985 he would have been 56-years-old. Why would he start then?
What's more there is not a scintilla of evidence he ever even threatened a woman, unlike Weeks who when mad told his girlfriend he was going to add her to a landfill. The women in Whitey's life never said they were afraid of him or threatened by him.
Both Weeks and Flemmi unlike Whitey had a record of hostility toward women. Surely Weeks, and especially Flemmi who already had a woman's blood on his hands, could murder Deborah without Whitey's help.