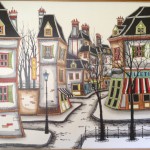 When those who occupy the offices of the U.S. Attorney in Boston heard that they had prevailed and that Judge Casper supported Judge Stearns's decision that Whitey Bulger's lawyers Carney and Brennan (C&B) of the law firm of Carney and Bassil were prohibited from presenting an immunity defense at trial, joy bounced throughout that office. In the otherwise glum atmosphere, a smile or too could be discerned. The feelings of exhilaration did not last too long because these women and men prosecutors are engaged in a serious business so quickly the office was again filled with the fog of important business as badge-bedecked people shuffled in and out of offices speaking in voices hardly above a whisper. Yet a more perceptive person could sense the feet had a lighter step for now there'd be little to stand in way of the Whitey trial.
The most amazing thing is in their knee jerk reaction to anything proposed by a defendant the prosecutors made an enormous mistake: they gave up a huge part of their case, perhaps the only part that was not tainted by the stench of gangsters. You want to know how bad the stench is, these gangster who have murdered many people have written books bragging of their exploits.
Think of how the jury will feel listening to one witness who murdered two young women just beginning their adult lives and who was as much of a terrorist as Tamerlan Tsarnaev blowing up a car in the middle of a populated area trying to kill a lawyer and who murdered twice if not four or five times as many as Tamerlan who was allowed to keep most of his ill-gotten property to induce him to testify.
All the government witnesses have been paid money and given huge sentence reductions for their evidence. They are still being protected because as the defense team of C&B will point out that any of these guys could go out and murder someone or do some other despicable act yet the government would feel compelled to hide its knowledge of it. Otherwise it would destroy the value of a witness who has little credit to being with.
I don't know when C&B first figured this out but they were way ahead of me. It was a huge risk but when your client has nothing to lose then you can really go all in. They had to propose an outrageous idea and figure the prosecutors would oppose it tooth and nail;  then, push it even more hoping the prosecutors would not see the game for what it is.
They knew if they succeeded they had pulled an inside Royal Flush. Now it wasn't going to be Whitey who looked like the bad guy but the prosecutors. Whitey's lawyers will be cut short every time they try to get into the area of immunity by the prosecutors objections. Rather than having the jury look at Whitey and think "who is he trying to kid" they'll look at the prosecutor and think "what is he trying to hide?"
Whitey team of C&B have suggested that he met with former head of the Federal Strike Force Jeremiah O'Sullivan on a certain date or dates (which they won't tell us). After a discussion with him (which they won't disclose) that Whitey and O'Sullivan agreed in exchange for him doing something (they won't tell us what he was to do – sometimes it seems it was nothing) or not doing something (we're left to surmise he agreed not to kill cops if O'Sullivan let him kill robbers, like O'Sullivan made him a sheriff's deputy), O'Sullivan promised him something. (It's like immunity but we really don't know what it is because it changes.)
Picture in your mind a jury hearing that testimony from Whitey. The prosecutors had it right, the whole idea is absurd. Why then did they oppose the defendant making a fool of himself?
Why didn't they appreciate that for Whitey to claim this immunity he had to admit murdering all those people he is charged with murdering and had to admit all the other crimes with which he is charged. He'd have to go into details on how he did them. He'd have been shown to be the vile person that he is, just like the witnesses who testified against him. The prosecutors had the chance to remove some of the stench from their case with the birds of a feather argument but forfeited it.
How could they have failed to see this. Is that they are so used to winning  by putting these criminals on the stand that they sit back assuming that the rot oozing from them will permeates the person on trial. I guess it's been easy up to now in the closed confined of the federal system that they forgot the jurors bring in fresh air.
"[T]he instinct of Christian civilization has most wisely declared that into their judgments there shall upon every occasion be infused fresh blood and fresh thoughts from the streets. Men shall come in who can see the court and the crowd, and coarse faces of the policemen and the professional criminals, the wasted faces of the wastrels, the unreal faces of the gesticulating counsel—and see it all as one sees a new picture or a ballet hitherto unvisited.
Our civilization has decided, and very justly decided, that determining the guilt or innocence of men is a thing too important to be trusted to trained men. It wishes for light upon that awful matter—it asks men who know no more law than I know, but who can feel the things that I felt in the jury box. When it wants a library catalogued, or the solar system discovered, or any trifle of that kind, it uses up its specialists. But when it wishes anything done which is really serious, it collects twelve of the ordinary men standing round."
The prosecutors have forgotten it is the jury they must win in front of and not the judges. They surely have not forgotten that the last Boston jury they put these men in front of rejected just about everything they testified to.