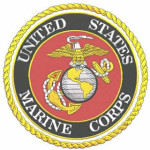 When I think of the FBI I'm reminded of U.S. Marine Corps search for "a few good men." I recognize that the FBI that consists of many good men; yet for too many years to count, it has had ingrained into its mentality a Few Bad Ideas.
It has been 41 years since J. Edgar Hoover left the Directorship, but his imprint on the FBI has remained ineluctable His 48 years as boss was much too long of time for a person to hold such a position of power in a democracy. He had run things in the U.S. for so long his men referred to him as the Seat of Government as if all governmental powers emanated from him.
Overall I believe Hoover was a force for the good of our country. Yet he did not let the inconvenient mandates of the law stand in his way. At those times his actions when weighed against the ideals and laws of our country were frightful.
Oxford English Dictionary defines frightful as: "2 objectively. b. Horrible to contemplate, shocking, dreadful, revolting. Often hyperbolically applied to bad or annoying things; "
Two examples it gives of its use are: in the mid-Eighteenth Century David Hume said: " I need not recount the frightful effects of jealousy";  and, the following century Thomas Babington Macaulay noted:  "The annals of France and England present us only with a frightful spectacle of poverty, barbarity and ignorance."
Frightful, almost beyond imagination, is what we have seen as we plodded our way through the saga of James "Whitey" Bulger working to get beyond the fog of media induced madness and disinformation in order to achieve a better understanding of the institutions and circumstances that brought us to this point.
We are now on the cusp of trial so it is time to look back and reflect on some of the things we learned over the past year as we delved deeper and deeper into the matters relating to Whitey. When I wrote my book, Don't Embarrass The Family, I thought I had a good understanding of what had happened. But doing this blog required me to plough back over the field. The clumps of facts I unearthed showed me how little I really knew about these events.
Some of you have read the several books about Whitey. So have I. They formed the basis for my original thinking about this matter. Now I realize they were more fact than fiction written by willful people more interested in maintaining a false portrait than grappling with the actual facts in a search for the truth.
These books follow along the same lines first falsely established. Then like the Few Bad Ideas they desperately clung to them. Thus have falsehoods become accepted as truth, workers in the federal system brainwashed and the federal outcomes badly distorted. I hope some day to put the facts into a more true form when time permits and publish them the title of a book, "Whitey Lies." It will be in a sense my mea culpa for having walked for so long through a valley of dark lies.
I will get away from talking about Whitey himself for a bit. I want to consider how the Few Bad Ideas taint his recent nemesis, once former ally, which for all purposes when viewed from the eyrie of this blog, acts at times in a frightful manner, the FBI. Later I'll explore the Department of Justice (DOJ)  and its prosecuting attorneys (AUSAs) which aids and abets the Few Bad Ideas. Finally, I'll discuss the group, which like the three UMass Dartmouth student-friends of Joker Tsarnaev, is an accessory after the fact, or in the federal lingo an obstructor of justice, the federal judiciary.
When the Marathon Terrorist Attack (MTA) occurred being a Boston native I posted some thoughts on it. One person commented to me that the blog was supposed to be about Whitey not the MTA. I agreed, and went back to talking about Whitey. But the more I thought of it, the blog is not just about Whitey it is also about the things surrounding Whitey. For it is impossible to understand Whitey without understanding as much as we can about what went on around him.
It would be an understatement to say Whitey would not have had his remarkable career without the assistance of the FBI. Because of this we have to look at the FBI to see what it is about. If you read the mainstream media, or read the books about Whitey, or listen to our president, or examine the actions of our Congresspeople, or even the statement of Boston Police Commissioner Davis a week ago praising the FBI in the face of compelling evidence to the contrary, you'd believe the FBI only had one problem. You'd believe that
occurred way back in its past only in its Boston Office and during the time FBI Agent Connolly, or even a little bit earlier, when FBI Agent Paul Rico was there. Other than that you'd believe all in the FBI was and is well.
You are accepting that idea in on faith even though intellect should tell you is false. We accept on faith things we can not prove; but we should not do that for things that are knowable. The FBI has erected around it a massive and high wall to keep embarrassment in and to hide its few bad ideas that make it less than it should be.
Over the next few days I hope to explore the FBI and the folks it works with. You can decide for yourself if it is Frightful Beyond Imagination or just operating pursuant to a Few Bad Ideas.