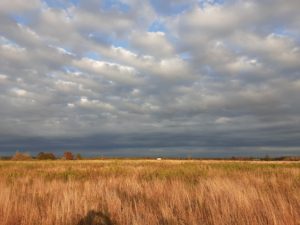 "Ad Deum qui laitificat juventutem meum." —  "I said strike that!"
The two persons who  had been speaking in Latin stopped and turned. They looked around to see where the voice was coming from. Walking up the center aisle was a person dressed all in white. As he got closer they recognized him. It was Pope Francis.
He spoke: "I was passing through your little town and saw this old church with folk entering. I decided to drop in to say a prayer. As I was doing this I watched as you came out with the chalice and walked to the altar. I was struck at first to see you turn your back to the people attending Mass. "Why did he do that?" I wondered. Then you began to to speak. I realized you were planning to conduct the Tridentine Mass. Don't you realize you are forbidden to do that without your bishop's permission which also must be approved by the Vatican. Do you have that?
Father Giovanni Mustone who had been the priest at this country church for several decades had never been as close to a pope as he was now. Obviously he felt intimidated and ashamed that somehow he had done something wrong. As Pope Francis was addressing him his parishioners gathered around to listen to the conversation. They too were in awe seeing a pope so close up. The young bewildered altar boy who started the Mass with Father Mustone was slowly edging himself through the crowd hoping to get away to his home as fast as he could somehow feeling he had done something wrong.
When Father Mustone was able to summons up the facilities that allowed him to respond to Pope Francis he said: "Your Holiness, I am a simple parish priest who has been conducting the Mass in the same way for many years since I came to this church. It is the way the people are used to the Mass being said and they find joy in it. I tried the new way of Pope John the twenty third but my humble flock asked me to change. That is what I did going back to the old ways in which so many found comfort and joy. I was not aware that it was no longer permissible to do this. As you can see we are far out in the country here and news travels slowly."
The kindly Pope Francis not seeking to be harsh on old Father Mustone said he understood and accepted responsibility for the misunderstanding. "Nevertheless Father Mustone we must follow the teachings of the church. You will stop saying the Mass in Latin."
"Why is this necessary your Holiness? My parishioners love the Latin Mass. When we tried the new Mass they complained . They are now being asked to abjure their traditional form of worship under compulsion. Surely, Holy Father you can change this."
Pope Francis did not have the heart to tell Father Mustone that it was he who brought about the change. His reason for doing it that it was causing division in the Church would not be understood by this poor country priest who was suggesting the change would drive people away, Pope Francis said: "My dear father. We must follow the will of the Church. It is that Latin no longer be used in regular church services. I am sue you will comply."
With that he raised his hand and Father Mustone and all his flock  knelt in front of him. He blessed them and proceeded to leave the church. All went outside to see him being driven away. They returned to the inside of the church.
Father Mustone went back onto the altar. This time he had no altar boy but often this had happened. He turned his back to the church goers and said: " Judica me, Deus, et discerne causam meam de gente non sancta: ab homine iniquo et doloso erue me."
@crux. @americamag