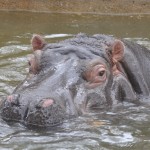 It's hard not to get drawn away from discussing Whitey when events all around seem to cry out for some type of response. I understand you aren't really interested in anything I have to say outside of the narrow confines of the Whitey saga sometimes tolerating me running a little off the reservation but preferring I stay on the home ground. Yet, there are some things that absolutely have a similar pull on me as that of the earth on the moon and I find myself slipping out of my comfort zone.
I use Sunday (and sometimes other days) to go off topic. I'm pulled away this time by an article I read on last Friday which is one of the most outrageous columns ever written by a person in the mainstream media. It was by Peter Gelzinis of the Boston Herald.
In his May 3 column Gelzinis made this statement. "If Dias Kadyrbayev makes the call to the FBI when he finds the backpack he knows belongs to one of the marathon bombers, it's possible law enforcement could have pinged off Dzhokhar's cellphone and moved to intercept the Tsarnaev brothers before Sean Collier was assassinated.
"Obstructing justice" is far too clinical a term for the decision Dias Kadyrbayev made to get rid of his friend's backpack and protect him just long enough for Sean Collier to be killed. . . ."
Dias Kadyrbayev is the 19-year-old student at UMass Dartmouth who has been in the US since 2011 having come here from Kazakhstan. He is  allegedly studying some subject or another but seems to be enjoying the life of a rich oil kid. His old man is a politician in that country and apparently has a job that pays well enough to send his kid to the USA to play around for a while.
Gelzinis is apparently looking to make Dias some sort of accessory to the murder of MIT police officer Sean Collier.
It's important to start off by looking at the timeline in this matter to see how outrageous is Gelzinis's statement.  The FBI made its public showing of the suspects sometime after 5:00 p.m. on April 18, 2013. A little over five hours later at about 10:20 that evening Sean Collier was murdered.
Here's the other timelines you should know about.
" Between 8:43 p.m. and 8:48, [Dias] Kadyrbayev then texted [Joker] Tsarnaev, telling him he looked like the suspect. Tsarnaev replied, "lol," then texting other comments Kadyrbayev assumed were jokes, like "you better not text me" and "come to my room and take whatever you want." It's worth noting that there is no mention in the complaint of Tsarnaev calling his friends and asking them to hide evidence, as had been reported.
At about 9 p.m., Tazhayakov [the other Khazakhstan student indicted] was shopping when he got a text from Kadyrbayev reading, "Have you seen the news?" Kadyrbayev told him that Tsarnaev was pictured by the FBI. Tazhayakov returned to their apartment, and Kadyrbayev showed him the images on CNN. Kadyrbayev texted Phillipos at about 9 p.m. and told him to "go to Jahar's room."
After 9:00 the three students went to Joker's room. They initially watched a movie and then discovered the back pack with the fireworks.  By that time Sean Collier had been murdered. How then can Gelzinis be so irresponsible as to suggest that Dias could have prevented his killing?
Even assuming Dias rather than texting Joker at 8:45 pm had the FBI telephone number and picked up the phone and notified the FBI of his suspicions. Do you believe  the FBI would have immediately believed the kid and tracked down the Tsarnaevs and stopped them from murdering Officer an hour and a half later?
The great difficutly we face is that we have no idea of how the events unfolded during this time period. I know that because the FBI has imposed a blackout on these things except for when it leaks selective items to its favorite reporters like Joker's statement they were going to go to Times Square or the latest that they were going to do a 4th of July bombing.
What the FBI has not told anyone is how the operation unfolded from the day when it should have started, the time the Russians told us we had a terrorist in our midst to the time it asked for the public's help in identifying the Tsarnaevs.  More to this issue it has not told us how many people did call with the identity of the Tsarnaevs prior to the time officer Sean Collier was murdered and what it did with each of those calls.
I read that there were several people who went to school with Joker in Cambridge who recognized him. Some of those may have called in with that information. What happened to that? What about those Cambridge kids who recognized him and didn't call in. Are they too responsible for the death of Officer Collier?
Then perhaps we can move back. What about the FBI people who first interviewed Tamerlan? Do we say that not only are they responsible for not knowing he was a terrorist and watching him but are responsible for all the deaths that followed. What about the FBI's premature release of the pictures of the men. Could they not have been more thorough, isolated other and better pictures as they seemed to have done, worked with local police departments or the passport bureau to see if they could have identified him and not have gone out publicly with it. Isn't the fact the Tsarnaevs were alerted they had been identified the proximate cause of their decision to murder Officer Collier? The public display of their pictures occasioned their flight.  Was it necessary?
You get my gist. There are tens, hundreds or even more who can end up taking the blame yet Gelzinis focuses upon this one 19-year-old student, ignores the actual facts and suggest the Feds may want to charge him in connection with Officer Collier's murder. Knowing of the propensity of the Feds to follow the local mainstream media, we may yet see that happening.