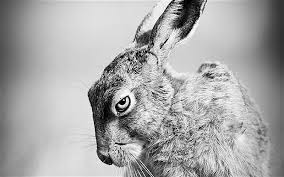 The social media is filled with disbelief and horror at the statement Joe Biden made to Sarah Haines on the program the View. He was asked: "Are you at all concerned, as President Trump said, we cannot let the cure be worse than the problem itself?"
The background of Trump's statement is that he wants people to stop staying at home and get back to work. In his mind the problem the cure (staying home) is worse than having a serious economic disruption.
Joe Biden replied: "We have to take care of the cure that will make the problem worse no matter what."  It is difficult to get one's head around what he meant without knowing the background of the matter. Biden's reference is to the cure that Trump's is suggesting for the economy which is sending people back to work despite the ongoing pandemic. He said: "We have to take care of [that is make sure Trump's idea is not implemented] the cure [sending people back to work} that will make the problem worse no matter what." 
Expressing some type of disbelief over a statement because the context of it is not known is one of the problems of social media. If Biden came out and said: "We have to make sure Trump's plan to cure the economy by sending people back to work is not implemented for that will make matters worse" then there would have been no furor.
I'm writing this earlier on the day of March 27. Biden is supposed to interviewed on CNN tonight at 8:00 p.m. It will be interesting to see how he does because many people, like one of my sons, is wondering about the ability of Biden to become president. The Republicans constant attack imagining him as being demented is starting to gain credence. Biden's gaffe's are no longer looked upon as that but as a sign of mental deterioration.He carried off the CNN interview with flying colors which should negate concerns about his mental capabilities although the Republican mindless will still push it.
Which brings me to a greater question. Even if Biden is 100% on the ball and as mentally able as anyone his age is as I suggest is the case, is it wise for him to continue his pursuit of the presidency if the majority of Americans give credence to the idea that he is not all there?
The idea for the Democrats is to get the best candidate who can defeat Trump. Last time it settled on Hillary Clinton whose negatives were a little over sixty percentage, who was involved in a fake controversy over Benghazi and emails, (sort of similar to what Biden faces), whose husband was unwise (tarmac meeting) and who was hammered by the FBI's late announcement of an investigation. You can see similar things happening to Biden. Did I hear some woman said he sexually assaulted her?  He's also got the baggage of being old along with the phony Ukraine scandal.
Biden's a lock on the nomination but he comes with a lot of weaknesses – some similar to Hillary's. But is he the guy we want to run in the Democratic primary. Certainly we don't want Revolutionary Bernie who never saw a commie he didn't fall in love with. So where do we turn.
I guess it is to Ol' Blue Eyes:
Start spreading the news
I am leaving today
I want to be a part of it
New York, New York
The one bright light during this pandemic is New York Governor Andrew Mark Cuomo. His state had been hit the hardest and he has been doing a knock out job keeping people advised to its situation. He's 62 years old. He's a little old for the office in my opinioni but at least a decade younger than the other contenders.
I'd think if Biden keeps stumbling — I'll watch him  Friday night – – for the good of America he might want to endorse Cuomo. He definitely can beat Trump.