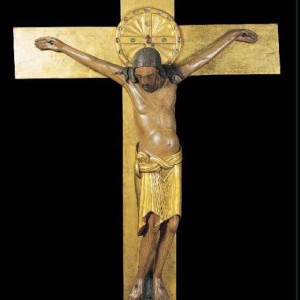 Do you remember the time the Evangelist Christians were wary of Russia?. No, really, they were. I know it is hard to believe especially since one of the leading Evangelists Franklin Graham posted on his Facebook last year before the meeting between Trump and Putin: "The media and enemies of President Trump have tried to drive a wedge between Russia and the United States,. Our country needs Russia as an ally in the fight against Islamic terrorism. Join me in praying for President Trump and President Vladimir Putin as they have this very strategic meeting."
Well, you do know that Trump has modestly stated in an interview with the Wall Street Journal "I know more about wedges than any human being that's ever lived, . . ." I suppose because of that we need not do much praying about any wedges between the USA and Russia. We must assume Trump can handle them without divine intervention.
But I'm having trouble reconciling how the animosities of the Evangelists to Russia changed so drastically to the point they are interested in having a cozy Russian relationship. There was a time as I recall "Back in 1983, Ronald Reagan labeled the Soviet Union an "evil empire" during remarks before evangelical Christians in Florida. The president was warning about a buildup of Soviet strength and global menace, and the need to confront it." He was greeted after that remark with a standing ovation. It was more than the Evangelists were of the mind we should be wary of Russia; it was they were ready to accept Russia as an "evil empire." How does such a position change so that they are now fretting that we don't have it as a best friend.
Is it that Evangelists believe Russia is no longer an "evil empire?" Or is it that they believe we have become an "evil empire" ourselves so that our values do not differ from Russia's?  It is difficult for me to reconcile the preachings of Kenneth Copeland a highly successful Evangelist preacher with a huge following  who is said to be worth three-quarters of a billion dollars who told his flock "if they don't vote they will be gulty of murder and an abomination of God"  (without saying who they should vote for but leaving it clear it was not Hillary Clinton) but then added that: "God Almighty is the head of this nation and Jesus of Nazareth is Lord over the United States" with the idea that Evangelists believe America is the evil empire. Copeland would not accept that the Lord would let America become evil nor do I believe most Evangelists would.
Therefore do we assume Evangelists believe Russia is no longer evil. But I cannot put my hands on what  it is that would have caused this great metamorphosis. Russia right now is involved in a hot war in Europe in Eastern Ukraine that has  resulted in over 10,000 deaths. It has actively and continues to actively involve itself in our domestic elections. It has joined with China in a military block against  our country.  It works with North Korea to destabilize the Korean peninsula and will be an ally of North Korea as it was in the first Korean War.
It seems though there is a middle position. The Evangelists believe they must unite with Russia to save Christianity in America from the evils of modernism. An article by Pat Buchanon in 2014 tells how it is "Russia that is on God's side. The West is Gomorrah."  He tells us Putin's "Moscow is the Godly City of today and command post of the counter-reformation against the new paganism."  He writes of the "the sewage of a hedonistic secular and social revolution ". . .  in the West. This sewage  he defines as:"capitulation to a sexual revolution of easy divorce, rampant promiscuity, pornography, homosexuality, feminism, abortion, same-sex marriage, euthanasia, assisted suicide — the displacement of Christian values by Hollywood values."
Is Buchanon correst that Evangelists see Moscow as "The Third Rome."  Surely he does not think they are going to align themselves with their long time enemies the Catholics and subject themselves to the Pope's supremacy.