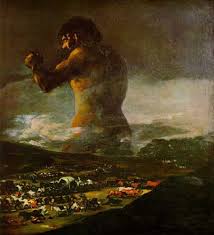 Imagine if General Mike Flynn or someone like him was in charge of the military on January 6, 2021. The attempted overthrow of the country would have succeeded. Trump would still be president. You do recall how he urged Trump to declare Martial Law, seize the ballots in state where Trump did not like the results, and hold new elections. He also wanted another election because Trump lost.
Flynn was in Bradenton Florida with Roger Stone last week at a Save America rally. Here is what he said and must think: "I will tell you that there has been a shift over time. One of the parties, the party of progressives, they use soft words like 'progressiveness' or 'liberalism,' but all that means is socialism, Marxism, and communism. So we are at this point of divergence in this country. I witnessed this while I was in government, but I served my country the way I believed I needed to serve it and did it with all my heart."
Roger Stone said:  "This is really a grassroots movement, in other words, this isn't Republican or Democrat, . . . people are very, very unhappy, not only about the lack of transparency in the last election . . .we are dissatisfied and want peaceful change."  He went on to say: "There's no divisions in the rank and file of the Republican Party if you are talking about the party members. They are 89 to 92% Donald Trump. . .. This is the party of Donald Trump. . . "
There you have all you need to know. America must be saved from the liberals who are really communists. The group that will do it belong to the Party of Trump. They seem to believe Trump is the only defense against the communists. Had Flynn the power, there is little doubt he would have acted to prevent a Communist, the elected Democrat, takeover of our country.
What made me think of all this is the news of a secret military program set up in the United States. Apparently, the military owns a big chunk of the internet. It also seems to have some super-secret cyber units. It has given some of this chunk in the closing days of the Trump Administration to a private company which gives this company a billion dollars' worth of internet addresses which are more than owned by Comcast and other major internet players who paid dearly for their internet space.
All of this seems a little untoward not that I have a great understanding of it. It seems to me the military has secret operations on our own soil which I suggest would be better used under the control of the civilian part of the government.
We have seen in Myanmar the ghost of our future. There a duly elected democratic government was overthrown by the military and protestors were gunned down in the street. The coup was led by a small group of generals.
That is could have happened in America was once unthinkable. That an American four-star general could call for it to happen was once unthinkable. That we came close to seeing it happen should make us think that there must by limits on what the military can do. It is time to rethink its role on the home front and remove from it any programs that can be done by civilians.