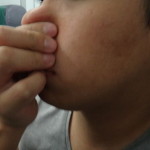 I'm sitting at a trial where an FBI Top Echelon Informant (TEI) is on trial. The FBI is not looking too good —  it has this inane program where it protects top-level criminals who agree to give it information about other top-level criminals. In other words the FBI partners up with these guys and as one agent told his Mafia guy, "my job is to keep you safe." I thought the FBI's job was to arrest guys like him, but what do I know.
Here's the problem with the program, as we've seen in this trial. If one FBI agent has a TEI then all the agents work together to protect her. Right now some people believe the guy who is running the rackets in South Boston is a TEI and is being kept safe by the FBI. We, the people, have no idea whether this is true or not.  In my old neighborhood of Savin Hill, the FBI had a TEI who was running an after hours night club attracting criminal from far and wide disrupting the peace and tranquility of the neighbors and nothing could be done about it.
But that's not the only thing the FBI does that we have no idea about. It does things much worse. The tragedy is it does them openly and there is nothing that can be done about it. Not only that, no one in the mainstream media seems to think its an issue that the FBI operates beyond the ken of anyone.
You may recall Argentina where people would go missing. Government agents would round them up and they would never be heard from again. Here in our country, we have government agents involved in killing a man and no one can find out why they did it. Maybe Argentina did it all wrong. Why not take care of POOFs out in the open and then not comment.
Yes, I'm again speaking of  Ibragim Todashev. It is eight weeks, two months, since he was killed by an unknown FBI agent or maybe someone else.  The latest news on him is the FBI is preventing the release of his autopsy report.
What's going on with this. Once can only think cover-up. Is what happened that the FBI is having difficulty coming up with a story that will fit the facts? Why is it no other police department like the Massachusetts state police or the Orlando police will tell us what happened when Todashev was killed? This is America, we shouldn't have a person killed in front of 6 police officers and be unable to find out why. We shouldn't have a pusillanimous press afraid to inquire into the happening.
Where is President Obama who promised us a more open administration. What about Eric Holder? Perhaps he should be more concerned about what he is supposed to control than the right of self-defense in another state over which he has no jurisdiction.
I like to bring things down to a personal level – you know, the do unto others type of thinking. Suppose a loved one of mine went to a police station to be interviewed by a couple of FBI agents and some local cops. A few hours later I get a call that I the person has been killed at the station. Eight weeks pass and I'm still unable to find out anything about it. What would I think? Where would I turn? Or is it I'm out of luck and no one has any particular concern.
This is not a complicated case as I have been noting. A man was killed by law enforcement officer in a controlled area. We should have known about what happened in 8 hours, or maybe 2 days, but it has been so long that knowing what has come out in this case, I can only conclude the FBI is either totally incompetent or engaged in a massive cover-up of what happened.
What are we to think of any report that comes out exonerating its agent, whose name we do not know? Can we think it will be other than a sham? What are we to think of the FBI that it takes so long to investigate such a simple matter? What about the national silence about this killing?
When the killing was fresh, we should have been told what happened. But you know what happens to a fresh fish that sits around for a couple of months, that's what one can conclude about the FBI and its investigation.  It's rotten and it stinks.