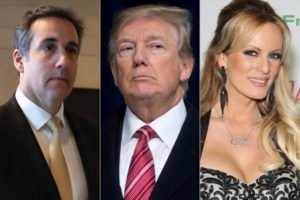 There is a concept in the law that talks about accessories to felonies. You can be an accessory before the crime is committed; or you can be an accessory after the crime is committed. The accessory before is usually treated in the same manner as the person who committed the crime. The reason for that is the idea that the crime might not have happened without the accessories help; and, that by doing that there will be a deterrent to those who might want to help the criminal in planning his crime. The accessory after the fact usually faces much less punishment than the accessory before. This is because the crime has been completed and all he is doing is helping the person who committed the crime avoid detection. In the latter case there is a category of people who are protected by statute from being charges as accessory after the fact because of their relation to the criminal.  These are usually family members.
You will note to have the question of accessory come up there has to be a crime. Not only that it usually has to be a felony. What differentiates a felony from a misdemeanor is usually the seriousness of the sentence attached to the crime.
You have all heard of Trump's lawyer Michael Cohen. He became Trump's lawyer back in 2006. He also became a member of the Trump business organization. His relationship with him seemed to involve real estate business dealings for that was the business that Trump was engaged in. Trump dealt with him for over a decade.
As we know Cohen is a felon. We know that because Cohen has pleaded guilty to several felony charges that were brought against him by the federal prosecutors in the Southern District of New York and one charge brought by the Special Counsel. He is scheduled to be sentenced soon for his crimes.
Cohen pleaded guilty and cooperated with both federal prosecutor groups. Trump has called Cohen "weak" and suggests he is cooperating to get a lesser sentence, which is obvious, but Trump seeks to suggest that Cohen  is lying  about Trump's involvement in matters. By doing that Trump does not realize how much that reflects back upon himself. If Cohen is so bad how was it Trump had him as his go to lawyer for almost a dozen years? Do we have to question Trump's judgment of people if we believe him now?
Two felony charges to which Cohen pleaded guilty involved violating the election laws. The New York prosecutors have said that he did that because he was directed to do so by Trump. That would, as I explained, make Trump an accessory before the fact and subject to the same penalty as Cohen. Trump wants us to believe Cohen is lying about Trump's involvement in that crime, I assume, but not about his having done it.
The crime in question is paying off two women who had affairs with Trump to silence them so that they would not disclose their interactions. One was paid directly by Cohen. The money trail is easy to follow and the prosecutors have clearly established it; the other was paid by a magazine National Inquirer for her story and the intent of the magazine was to bury the story. As witnesses to the last incident aside from Cohen the prosecutors have the owner of the National Inquirer David Pecker. The allegation against Trump is as an accessory before the fact he directed those payments to be made so that the women would remain silent.
There can be little doubt that Trump directed these payments to be made. A prosecutor would arrive at that conclusion by asking the question: "Cui bono!" The National Inquirer gained nothing from buying a story and deep-sixing it; Cohen gained nothing by funneling money to Trump's one-stand squeeze. If they gained nothing they were doing it for someone else. Who benefited: Trump. Who violated the election laws to get elected: Trump.
Hard to come up with any other conclusion than that Trump has committed a  felony. That is, unless you belong to that group that shut its eyes to evidence and only believe what Trump says. After the prosecutors set out his involvement Trump said it: "Totally clears the President. Thank you!" 
I  wonder what president he was talking about?