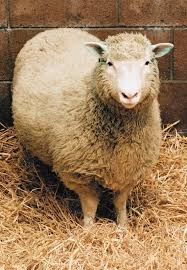 I heard him say it.  I'm talking about Senator Ron Johnson a Republican from Wisconsin. Really I heard him says:  "What this is all about is further evidence of corruption, more than bias. Corruption of the highest levels of the FBI. The secret society — we have an informant talking about a group that was holding secret meetings off-site." (my emphasis)
"Wow", I thought! "The senator has an informant who is aware of the secret society of FBI agents holding secret meetings. This is serious stuff" I'm not interested in learning the identity of the informant. I am interesting in what else he might have told Republican Senator Johnson about these meetings.
So were others I assume for the next day he was asked to tell us more. He said: "I, you know, I have heard, you know, from somebody who has talked to our committee, that there — there is a group of individuals in the FBI that was holding secret, off-site meetings. And you know, again, that Strzok and Page calling it a certain term, I'm just saying, off-site meetings."
His committee is the Senate Homeland Security Committee. It deals with pretty important stuff. I have to assume Republican Senator Johnson when he says "somebody who has talked to our committee" is speaking about the informant even though he doesn't call him that. But it seems it is now a little less clear what Johnson is talking about.  He seems to have dropped the idea the meetings were secret just saying they were "off-site meetings."
All right, I'm wondering, what either the informant or the somebody, if he's different, was telling you about these meetings, secret or not. Tell us what was he telling you about them? We all have meetings "off-site" and out of our offices. It is not the meetings that are important. It is what the meetings are about that is. Weren't some people talking about an anti-Trump coup? Were these meetings part of it. What was said about their purpose? Did the informant attend any. If so, what was said? Aren't we entitled to know that?
The day following Republican Johnson was asked whether the whole idea of a secret society was a joke. He answered: "It's a real possibility."
What happened to the informant? Johnson's no novice. He's been a Republican senator since 2011. He is the chairman of an important committee. Yet, it seems he made up a story about having an "informant talking about a group" who have had meetings, yes, that's plural, more than one. Why?
Why would a US senator make up a story that reflects negatively on the FBI? Why is he so intent on injuring the reputation of the FBI by saying there is "corruption at the highest level" and then referring to a nonexistent informant who he made up out of whole cloth to justify his attack on the FBI?
Do you like the idea of a US Senator trying to impugn the integrity of the FBI based on lies? Don't  you see how it fits the pattern I mentioned the other day of attacking the investigators?
Remember the tactics used by Whitey Bulger the sordid crime boss during his trial. We were not supposed to look at the many murders and other crimes he committed but at the Department of Justice (DOJ) for not having caught him sooner. His defense was absurd. The DOJ knew he committed the crimes and did nothing about it so that was supposed to support his imagined story that the DOJ (in the person of Jeremiah O'Sullivan) authorized him to commit the crimes and promised it would do nothing about them.  He missed a major link in the chain by being unable to show the DOJ had knowledge of his crimes.
Senator Ron Johnson is another Whitey Bulger attacking the investigators. He's ready to attack the FBI (for the purpose of discrediting its investigation of Trump) but like Whitey he's missing a big link. He never tells us what the secret society or off-site meetings were about. Like Whitey hoping the jurors were stupid Republican Johnson is hoping those hearing his Whitey-type nonsense are stupid.