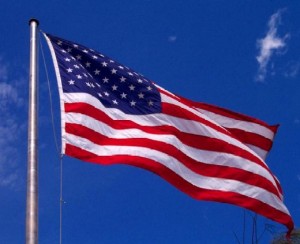 Raise your hand because you must take the blame. Since you have been able to vote for the American president we have not had one who was ranked in the top. The last time a top seven president was elected was not during the time you were eligible to vote unless you were born before 1927 which leaves a minuscule minority who can escape blame. So what was it that so dumbed down the electorate that the presidents we began to elect were mired in mediocrity.
Did the 26th Amendment have anything to do with it? That passed in 1971. It gave those under 21 years of age down to 18 the right to vote for president. The first election after that gave us Carter (27), Reagan (17), Daddy Bush (23), Hill's Billy (21), Baby Bush (34) and Obama  who is middling to muddling.(Numbers in parenthesis from aggregated poll). I'd guess that had some impact; the education and life experiences of those between 18 and 21 certainly are less than those above.
Plus, in 1971 it seemed the nation was running scared and was being pushed around by the "don't trust anyone over 30" crowd which perhaps made us a little uncertain of our values. That group is now in their 60s and 70s has to take a major responsibility for the presidents that have been elected. So it's fair to ask whether the results of the influence of the flower children also contributed to the poor showing of judgment when it came to picking our leaders. Did we turn from seeking a leader to wanting someone to cuddle with?
I know some are going to object to my use of the aggregate poll. There are polls out there of the person on the street but they usually give someone who was in office recently higher ratings because most of those interviewed probably have little idea of who was president before they were born. Most would probably think Woodrow Wilson was some type of automobile.
There is another poll that was done in 2013 that may be better. It was done by Nate Silver a statistician for the NY Times. It relies on the four more recent polls of American historians. It is more useful because it breaks down the rankings into those who served two terms, one term or less than a full term.
There are some who will point to the liberal bias that will be built into any poll conducted of historians. Those who support Ronald Reagan will be the most vocal in denouncing them. One, NC, puts Reagan and Hoover above Lincoln and the Roosevelts.
I'd have to suggest Silver's grouping doesn't show that bias. It has Reagan up to 10 which is a substantial gain over the aggregate's poll's 17.
There were 20 presidents who won a 2nd term. Their ranking by the historians would have them Lincoln (1), FDR (2), George Washington (3), Theodore Roosevelt (4), Thomas Jefferson (5), Harry Truman (6), Woodrow Wilson (7), Dwight Eisenhower (8), Ronald Reagan (10). JFK who is rated 9th did not get a chance for a second term.
Silver's poll has the ranking of presidents since the flower children got the vote Nixon (29), Carter (26), Reagan (10), Bush I (22), Clinton (18), Bush II (38). Obama wasn't ranked but you can rank him yourself.
Excluding Obama, there were the 19 men elected for a second term.  Since 1965 they rank as follows: Reagan 9 of 19; LBJ 10 of 19; Clinton 14 of 19, Nixon 18 of 19; and Bush II 19 of 19. That's nothing to brag about.
What's even worse, I'd suggest is that polls are predicting our next choice will be between the Hill/Billy combo that ranked 14 of 19; and the Bush Brothers team that during its last run ranked 19 of 19. It seems something is drastically wrong with a population that has been fishing at the bottom of the barrel to elect its president.
It would be nice to identify what the problem is with the American voter. Does this give us a clue? It is the gap between men and women voters. I found a chart that shows the difference in men and women votes for president since the 1980 elections. In 1980 both would have elected Reagan; women by 1% and men by 17% over Carter; in 1984 Reagan soundly defeated Mondale with women and men; in 1988, both gave George Bush the victory, women by 1% and men by 16% over Mike Dukakis.
Then in 1992 both gave Bill Clinton the victory over Bush, women by 7% and men by 3%; in 1996 there was a split: women gave Clinton a second term by 16% while men voted for Dole by 1%; in 2000, another split: women gave Gore 54% of their vote and men gave Bush 53% of theirs;  in 2004 if women had the choice John Kerry would be president. They gave him 51% of their vote. Men voted for Bush by 14%
2008 both agreed to vote for Obama. Women gave him 135 of their vote over McCain while men gave him a 1% margin. In our last election in 2012, there was a split. Women voted for Obama by 11% and men for Romney by 7%.
Assuming a margin of error of 2% and that the person who lost by 1% may well have won; and eliminate the other sex from the vote, our presidents since 1980 according to those statistics would be:
If women alone voted:   If men alone voted: (Winner in bold typeface.)
1980          Carter               Reagan
1984          Reagan           Reagan
1988          Dukakis            Bush I
1992          Clinton            Clinton
1996          Clinton            Dole
2000          Gore                  Bush II
2004          Kerry                 Bush II
2008          Obama           McCain
2012          Obama            Romney
Looks to me one sex can't be blamed over the other. It's hard to say had the losing candidate won things would have been better. So the fault comes down to those we have to choose from and not the actions of the voters on election day.