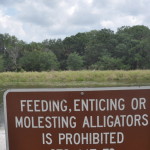 Today's about my chagrin. I feel like the excited groom standing at the altar and watching the bride's part of the wedding party hesitantly enter the church and not seeing the bride.  How long do I have to stand there and wait before someone tells me what is going on?
Rather than waiting for a bride, I find myself staring at the wall waiting for an answer and afraid, like the groom fears the bride has flown town, that my answer will never come. Do I blame the moves by the prosecutors for my frustration? Or, should I accept that their moves had no effect on anything. They were merely defending against things that were never going to happen but they could not assume that was going to be the case.
I really wish the prosecutors did not fight so hard to keep out the immunity defense but I have to accept that perhaps there never was going to be such a defense in the first place. Suppose all along the whole story of a meeting with O'Sullivan was a big con – told to Carney and Brennan (C&B) by their client Whitey. I'd guess if that's the case even they don't know if its truthful.
More and more it seems likely that the mystery that I've yet to unravel will never be solved. That's why I'm blue. I really wanted to know what Whitey would say was the quid-pro-quo for his getting immunity or for whatever it was O'Sullivan purported to give to Whitey.
Even though I think the idea that O'Sullivan met with Whitey is preposterous I'm still finding it hard to believe that Whitey did not intend to tell us something about what was said by each party. Maybe all that shows is that C&B did a masterful job convincing us, or at least me, that they were prepared to say there was a meeting and a deal was struck even though all they were doing was having a lark.
I have to remember they refused to say when the meeting happened or what was discussed. I have to remember that when pressed they'd change the vague terms of the agreement from one thing to another: immunity to agreement not to prosecute as if they were making the terms fit into the latest legal opinions.
I have to remember that Flemmi testified he and Whitey were informants; that Whitey passed on Flemmi's information to Connolly; that Weeks testified that file after file showed Whitey was feeding Connolly information; and that the FBI from the venerable leader J. Edgar down to the office clerks believed Whitey was an informant; and on and on. Then Whitey asserts he wasn't an informant.
I have to recall that Whitey said he paid for information and didn't give information but in a court filing refused to put it in writing that he paid for the information. I must say it seems very odd if Whitey was paying for information, or at a minimum was not giving any information, O'Sullivan wanted to help him out.
I'm blue because I'll never get the answers to my questions. I shouldn't be because even if Whitey gave the answers I'd probably not believe him in any event. But I would have liked to have heard what he conjured up as being something so valuable that an assistant US attorney would let him kill to get it.
Overall I'm blue because I realize that Whitey will never testify. I wanted to hear his story and see his cross-examination. I'd like to see Wyshak or Kelly take him on with the tons of information they must have against him. If that happened, I'd be able to come up with some version of the truth that would satisfy me.
I wouldn't be happy with just Whitey's story; I want it tested. I don't know how skilled either man is at cross-examination, it is not a skill of most prosecutors. Durham who prosecuted Connolly had good skills which surprised me. Even if they had only modest ability it would be enough to bring us closer to the truth.
This whole episode with the immunity defense tells me Whitey won't take the stand to tell his story like I once believed he would. But even when I said he would testify, I noted that it was probably a waste of time for him. No one would believe him anyway.
Some still find Whitey has a chance in front of a jury because of the fetid nature of the prosecutors case. I understand the case they are making but I don't buy into it. The prosecutors have too many stones to hit him with for him to come out whole. It's just not going to happen.
I said all he has left is the sickness card. In thinking it over again he may have some trial disruption card to use, something may happen to so taint the jury that a fair trial is impossible. Judge Casper has shown herself to be fully capable of handing the case up to this moment nevertheless is still wet behind the ears in some ways and may not be up to the task of preventing a disruption or controlling it.
It may not be the end for Whitey, but surely it is the beginning of the end.