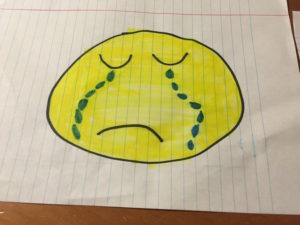 I'm not sure of the purpose of an article I read recently. The headline read: "Want healthy food?  In much of Mass., it's hard to get."  That word "Mass" is an abbreviation for the state of Massachusetts.  Having lived there I don't recall  ever having faced that problem. It is not the Catholic Church Mass. If it were the latter it would make sense because it is rare to find healthy food at a Mass.
The article starts off about a woman who lives two miles from "the  nearest full service grocery store" which appears to be another name for supermarkets.  It takes her two hours to get there by public transportation on three buses. What is supposed to be done about this? Are we to build supermarkets at the corner of every street or within 1,000 feet of every home?
The article then makes the really brilliant observation: "But most of northern Berkshire County and nearly all of Hampden County are also low-access spots. In rural areas, people can drive miles before they find a grocery store. . . . "  Obviously if you live out in the country then you're not going to find many supermarkets there. Berkshire County has about 134 people for every square mile; Norfolk has 1575, and Suffolk has 6500. You cannot build a supermarket if there is no one to come.
Then the article notes many people in the rural areas have no cars. What are we to do about that? Buy them cars?
So what is to be done about this according to those who see this as a problem. It is: "Create a financing mechanism for building big grocery stores and renovating or expanding smaller ones." I don't see how that will help those people in the rural areas without cars.  Nor can you possibly build enough to put one close enough to all the people.
What is proposed is the state set up a multi-million dollar fund. It is unclear what the fund is to be for. Is it to build more supermarkets? It seems the article then switches to talk about "improve access to nutritious food."  Going back it seems the problem is people who don't want to make the effort to go to supermarkets get their food from "convenience stores more likely to sell chips and cookies than spinach and cauliflower." That's probably true but I've been in many supermarkets and it is not that I haven't seen shopping carts filled with chips, cookies, cokes, ice cream and tons of other junk food. And to be fair and not use the word obese, these people seem to have a little extra weight as do the kids that follow them.
The article points out other states have healthy food plans. It then asks the question: "do these programs improve health?" It admits there is no evidence that it does but it assumes if people eat healthy foods they will have better health which I concede. But that sort of begs the questions of whether the people who are already eating chips, etc., will eat the healthy food. What is that old saw: "you can bring a horse to water but you can't make him drink."
The article is confusing. It has a map with it that shows the rural areas are less well served with supermarkets than the populated areas but isn't that expected. Nowhere does it tell of the impossibility of people being unable to get healthy food with a little effort.  Nowhere  does it talk about stores with healthy food but people using them who have little desire for healthy food. It is simply a push for more state money to be handed out to address a problem for which there is probably no solution.
I shouldn't say that. There is a solution. If a person wants healthy food she can always get it with a little effort. As for the woman who takes two hours to get to the store two miles away I should point out that the pace of a slow march is 2.5 miles an hour. Even the slowest walker could get over the two miles in less than an hour so why doesn't she walk back and forth. Plus, I've heard walking is healthy and combats all sorts of problems.  And, that the state is in financial difficulty.