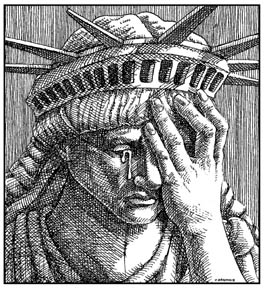 The injustice is great in one sense because when Connolly was first prosecuted he was charged with obstructing justice by leaking information about John Callahan. The jury found that not proved.
Here are the facts: . Callahan was a wannabe gangster. A bright guy, a CPA, he had a good legitimate job during the day but notorious friends at night. He got fired from one job as president of World Jai Alai (WJA) because some good work by Connecticut detectives showed he hung around with the low lives including John Martorano's brother Jimmy, a Mafia guy.
Callahan recognized that WJA was a cash money pit. He wanted to get back into that business. He tried to buy WJA from Roger Wheeler a legit guy and smart businessman out of Oklahoma. They could not agree on terms.
Callahan went to Miami, where WJA is headquartered to meet with John Martorano then a fugitive from justice. Martorano was known as a cold stone sneak murderer of at least 20 people. He bragged how he murdered unarmed people who he felt might be government witnesses against his friends. Imagine what he would do if he knew one was to be a witness against him.
Callahan paid Martorano $50,000 to murder Wheeler. He promised him a $10,000 weekly cut of the business once he took over. Martorano flew to Oklahoma and shot Wheeler in the head as he got into his car at a country club. Callahan's hope that Wheeler's widow would sell the business to him was dashed when she refused.
There was going to be no weekly cut for Martorano. Martorano is obviously not happy. Beyond that, Martorano knew that there was only one person who could implicate him in Wheeler's murder, that was John Callahan. Well that's not quite correct, the guy who helped him Joe McDonald might have done it but Joe was no risk for he too was a stone cold killer.
Wannabees like Callahan don't have the gangster instinct. He should have known his life would not be worth a plug nickel if Martorano sensed he might give him up.
The unexpected happened. Good detective work by a Tulsa police detective had him trying to connect Wheeler's murder to Callahan. The FBI in Tulsa tried to help. It sent requests to Boston FBI for information on Callahan and his associates. Connolly's boss, John Morris, made sure Connolly got the requests. He buried them. After all, that was his job to protect them.
Finally pressure came from Tulsa, Connecticut and Florida that could not be ignored.  Both Whitey and Flemmi were asked to take photographs which were to be sent to Tulsa. Connolly was asked to interview Callahan. The word got back to Martorano that the one guy in the world who could jam him in on a murder was being looked at by the FBI.
The expected happened. Martorano (and Joe McDonald) put a bullet into Callahan's head when he arrived at the Fort Lauderdale Airport for a meeting. Martorano could now breathe easy.
How does Connolly fit into this? Martorano, who never met Connolly made a deal with the federal prosecutor to testify against Connolly. He did so because he thought if Flemmi made a deal before him, "It's not beyond the realm of possibility that if he starts talking about the murders, he could walk our of [prison] , no murder raps, no forfeitures, no nothing" and "we're locked up forever." 
Martorano would do only 12 years in prison. As a bonus for his cooperation he got $20,000 on his release for prison, $1,000 for each victim he murdered. In exchange Martorano agreed to put the blame for Callahan's murder on Connolly. He would say that Connolly told Whitey and Flemmi to tell him that the FBI was going to pressure Callahan and if Callahan talked they'd all end up in jail.
Of course it was a fairly tale but if you are facing the death penalty as Martorano was if Flemmi beat him to the trough it wasn't too hard to spin one. That Callahan was being targeted by the FBI was common knowledge.
Corrupt Agent Morris led the FBI  task force protecting Brian Halloran who was wearing a wire. He was trying to entrap Callahan. Word around town was both Halloran (out on bail on a first degree murder charge) and Callahan were hot. Martorano didn't need anyone to tell him what he had to do.
Even assuming Connolly did tell them Callahan may cooperate then wasn't that part of his promise to protect them. Didn't the FBI authorize him to do this? Morris testified Connolly told him his deal with them was to give them a head's up, that is tell them what's going on and warn them if paper was out on them. He had no problem with that as Connolly's supervisor.