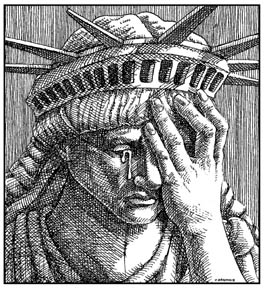 The story above is a somewhat truncated version of the story told to a Boston federal jury  but also a limited picture because it is difficult to show the true happenings of how gangsters operate "on the street" in a courtroom. I had one prosecutor in a case tell me that the witness in response to a question asked how he knew something answered that was the word "on the street." The prosecutor, not really being from the neighborhoods, asked the witness: "what street was that?"
That's the problem with any trial. It is difficult to establish the ambiance of the happening. There is so much that goes into our everyday dealings and decisions that a sterile courtroom can never capture. Frank Salemme testified about a killing: "We always wanted to know who was capable of doing that, because you had to know who was out on the street who would do that."  Kevin Weeks would say of Whitey: "he was acutely aware of what was going on around us. . . . we'd just keep our eyes on what was happening around us and our ears tuned into what people were saying and who was doing what."
How do you explain to jurors that how gangsters operate and that Martorano would have known Callahan was being looked at by the FBI just in the normal course of affairs?. How do you explain to jurors you have to be friendly with criminal informants and treat them with respect even though you despise them if you want to get any information from them? How do you show how much information is constantly being touted or tossed about in every minute of the life of a gangster?
The Boston jury hearing the evidence about Callahan came back with its finding. Perhaps because I read recently that back in 1815 New England was the most literate place in the nation with a literacy rate exceeding 95% the jury was able to look through the government's case and see it was made out of whole cloth. It was based on the word of a well paid-off murderer who never met the defendant. The jury found the government failed to prove Connolly obstructed justice by leaking that Callahan would be questioned.
How then is he doing time in Florida for the thing which he was found not to have done in Massachusetts. There's this fiction created in the United States that there are two sovereign powers: the federal government and the state. Therefore a person's act can be an offense against both sovereigns. It give the second jurisdiction a second bite of the apple.
It really means that in the United States you can be tried twice for the same crime despite the common belief that once acquitted you walk free. What made Connolly's conviction in Florida so egregious was the federal prosecutors and investigators who lost the case in Boston just upped and moved to Florida to try it again. It seems to me the Florida prosecution was really a second bite out of the apple since the same evidence and team did both cases. But before going to Florida there is another part of Connolly's case that deserves close attention.
In Boston Connolly was charged with racketeering with 14 individual offenses and four other substantive counts. The jury found 9 of the 14 not proved. Of the 5 it found proved 2 related to his alleged telling people indictments were coming down which as I noted Morris said that was the deal with them.
One of the witnesses against Connolly was Frankie Salemme a former head of the Mafia.  Salemme had done 16 years for blowing up the car of a lawyer and maiming the lawyer. He was hiding out in New York City when Connolly being assigned there as an FBI agent spotted him (knew him from the L Street bathhouse) and arrested him.  After he got out he ran into Connolly who was no longer an FBI agent. They met twice in Connolly's office to discuss old times. Connolly told him he was writing a book. Salemme worried the book made him look like a stool pigeon.
Salemme testified Connolly promised to tip him off that indictments were coming down. This clearly supported two of the jury's findings and perhaps the other three in the racketeering indictment. Salemme also testified that while he was Mafia boss no murders were committed by him or under him. This was later shown to be a lie and he was involved in at least two and was indicted for perjury..
He also testified he did not dislike Connolly and never held it against him that he arrested him in New York City. However Salemme told an FBI informant in prison: that "he and his family had suffered for years and now it's Connolly's turn." Both of these lies directly bore on whether the jury would give him any credence. The jury disbelieved everything Martorano said; it likewise might have done the same with Salemme if it knew he murdered people whiie Mafia boss and was getting revenge against Connolly.
Connolly brought this up his lies in a motion for a new trial. It was denied so he appealed. The appeals court said it wasn't important and did not affect the jury's decision.