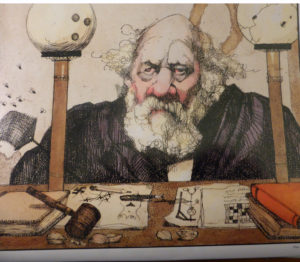 The big problem with our jury system is that we allow known liars to testify. There is no way for judge or jury or prosecutor to know the truth from these people. Everything they say is self-serving lies intended to make them look good. The justice system is wrong to allow them to testify without substantial corroborative evidence from others which it usually will not have.
No matter how well they are known to be liars they can still testify against other people. Many people have had their reputations ruined or been put in prison because a liar looking to save his own neck hooks up with a credulous prosecutor with a predetermined goal and they orchestrate the lie. It is impossible for a jury to tell when a person is lying.
One of the biggest murderers and biggest liars ever to have existed is John Martorano. He was abetted in his lies at trial by federal prosecutors and by a Boston bigoted columnist in a book that he wrote. For example:
THE LIE
IN his book he wrote: "In May 1965, [Jimmy "the Bear"  Flemmi] was ambushed by two McLaughlin gunmen as he left his apartment in Dorchester. The Bear was struck by nine bullets, and the shooters were walking toward him to administer the coup de grace when the wound Bear managed to pull his .38 out of his coat and began wildly firing in the direction of his would-be killers. They fled, and Flemmi was taken to Boston City Hospital (BCN).
A couple of days later, against his doctors' orders, the Bear checked himself out of BCH. Johnny Martorano was waiting for him in a car. They would drive to Vermont, where an undertaker friend of Johnny's wold rent them a cabin in which the Bear could recuperate in peace and quiet — and safety.
In addition to guns, Martorano had stocked the car with booze which they got into as soon as they hit the road. Once they got drunk Johnny and the Bear began talking about how much fun it wold be to pull into their campground with a dead deer strapped to the hood, as they'd seen so often during hunting season in northern New England." The  story goes on about how they mistaken a cow for a deer and shoot it.  A typical John Martorano braggadocio story as are so many of his lies.
THE TRUTH
A newspaper reports that on May 3 that "Flemmi suffered on gunshot wound in his thigh, another bullet nicked his arm and five others penetrated his torso. Police said the would-be killers waited for Flemmi behind his apartment house at 699 Adams st. When he emerged from the building at 10.30 p.m. the two gunmen were lurking in the shadows." (The Bear would later say that three men had attacked him. One, was Punchy McLaughlin. At the time he told that story Punchy was dead. He refused to name his other two attackers.)
Joe Barbosa in his book would write that he was waiting to meet the Bear that night and he received a call from Peter Poulos who said Bear got shot at his house. Wimpy Bennett and Stevie Flemmi, his brother, arrived. They went to the hospital and the doctor told them he might die.
I suppose that makes John Martorano's story of taking the Bear out of the hospital and going off to Vermont more amazing considering  how injured he appeared to be. That's where the Big Lie comes in.
On June 25 an article tells of the tight security at the Dorchester District Court for the arraignment of the Bear. It notes he "was brought in for arraignment from City Hospital under heavy police guard. Flemmi has been in the hospital since the night of last May 3 when he was ambushed and shot seven times by two gunmen outside his apartment at 699 Adams St. "    
He was escorted into the court-house by the officers who had been guarding him at City Hospital. He was guarded because he was under arrest for possession of the gun which he used to defend himself from the attackers. One of the officers who was guarding him said: "Flemmi gladly agreed to sign himself out of the hospital and go to court "to get you cops off my back."
Martorano's trip to Vermont was made up. Why? He's a gangster and gangsters can't help lying.
Martorano testified at John Connolly's trial that he never killed a woman. Too bad Margaret Sylvester is not around to tell us who killed her. She was knifed three times in the stomach while in a joint owned by Martorano. If you wonder if John Martorano carried a knife, Jack Bannon who he knifed to death by Martorano could have answered that question. I've written how he lied about murdering Tony Veranis.
There's no doubt John Martorano lies even when he doesn't have to. Why do prosecutors depend on such people to give evidence at trial? Shouldn't society have some safeguards against such happenings beyond the lame instructions of a judge?