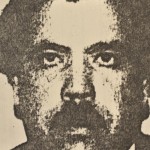 (This is being published each Sunday in serial form. For full view of past postings go here. )
Captain Mattioli would get the warrant for Naimovich's arrest on February 2, 1988. He had scheduled an office meeting of all the troopers under his command for the morning of February 3. Trooper Foley was there along with his partner. So was Naimovich. When everyone was assembled Mattioli placed Naimovich under arrest so that he could humiliate him in front of the rest of the troopers. 23 years on the job and treated worse than some criminal scum. He was then handcuffed and transported to the Boston federal building. Some said Mattioli then told the troopers who had worked with Naimovich they would best seek transfer out of the unit.
It was big news in the media. Naimovich and I would talk over the phone a few times following his arrest. I told him we could not speak about the case because the federals would drag me in as a witness to testify against him if he said anything to me. He indicated that he thought his arrest was all a big mistake since the guy he had been talking to on the phone was his informant. He'd tell me he was mostly hurt by the way some on the state police had treated him. He told me that they gathered up all his personal stuff and just dumped it into a duffel bag and handed it to him.
I had occasion to go to Framingham to teach a class to state troopers on discovery in criminal cases a short time after that. At the end of the class I told those in attendance that they probably heard Naimovich had been arrested but I assured them he did nothing wrong and would be acquitted. I understood this caused an uproar within the state police. I was no longer welcome to teach there.
O'Sullivan would go back to the grand jury again after February 2 to present additional evidence. He would eventually seek a superseding indictment against Naimovich. In the meantime Naimovich went around trying to find good lawyers to represent him. I recommended one but Naimovich decided he did not want to be represented by any lawyer no matter how good he was if he had previously represented organize crime people. So he was not going to use any of the top-level lawyers even though his freedom was at risk because he had been chasing after organized crime people for years. Fortunately, he did come up with two top-notch lawyers who fit within his criteria, Tommy Dreschler and Alex Nappin.
During the time Naimovich is waiting to go to trial, other things were happening outside the criminal litigation. For that I have to return to Tom Foley's book. By the way, throughout all this remember Foley is a young trooper who is being used by the FBI and his captain. He tells us about Naimovich's arrest and says. "I get sick thinking about it."
But Foley starts smelling a rat. He debriefed McIntyre but got little from his to support the idea that launched the investigation that McIntrye passed information from Naimovich to Ferrara about Forte. He says, "I pressed him hard on this, but the FBI agent I was working with, Vince DelaMontagne, didn't seem to care whether McIntyre had leaked it or not. It was odd, like he was bored with the whole thing."
Foley's bothered by this. Out having a couple of pops with some FBI agents he mentions that he doesn't think Naimovich had anything to do with passing information to Ferrara. They just shrug.  Foley said it was like they knew there was nothing to it all along. More and more it bothers him and he went to Captain Mattioli complaining it didn't seem the evidence was there to hold Naimovich. Mattioli assured him the FBI must have it.
Mattioli arranged for the FBI Supervisor James Ring to visit with them in Framingham the next day. Foley expected he'd hear what the evidence was that the FBI had that he did not know about. Ring went into Mattioli's office and Foley was left cooling his heels outside for a half an hour.
When he was invited in he noticed Ring seemed uncomfortable. Ring finally laid it out for Foley: "we've determined that Trooper Naimovich was not the source of information that was passed to Vinny Ferrara."
Foley was flabbergasted. Even worse, he found out that they knew that shortly after they sicced him on Naimovich and prior to any charges. Ring said the source of the information was a typist in the FBI  stenographer's pool.
Foley hit the roof and Ring told him to calm down or he "could get Nick in serious trouble."  Nick was the FBI agent who was his partner. Foley fired back, "I'm not going to send a guy to jail just to be nice to somebody else." 
 Foley would write that the FBI turned that information over to the defense counsel. That's questionable. The trial would show the prosecutors presented the case as if Naimovich was the leak.
Foley knows the affidavit for the wiretap contained information indicating Naimovich was the leak to Ferrara even though the FBI knew it was false. Foley said the jurors were baffled because the informant rules were not clear and that's why they cleared Naimovich. He mistates what happened in the case. The allegation by McIntyre that he paid Naimovich money had nothing to do with informant rules. (I will spell out the evidence that was given at a later date.) It wasn't confusion over informant rules but a total disbelief in the case against Naimovich on the RICO offenses that caused the jury verdict of not guilty. 
The informant issue only arose on the question of whether Naimovich aided McIntyre in running his booking operation by giving him some information. On that one count the jury did not reach a conclusion and a mistrial was declared. The federals threatened to try Naimovich again on that charge unless he resigned from the state police. He did not want to go through the expense and pressure of another trial.  He had become bitter with the state police by that point and he refused to take his pension. The abandonment by people he thought were his friends for 23 years who threw him to the FBI wolves made him totally disillusioned.
With him off the force, the FBI succeeded in keeping Whitey and Stevie safe. An investigation which began with a ruse, which was rushed to indictment, and had so many unusual happenings spelled out above could only lead to that conclusion that Naimovich was sacrificed by O'Sullivan to protect those murderous criminals.
But why was O'Sullivan so deeply interested in taking Naimovich down that he took these unusual including lying to me and deceiving the grand jury. Was it because O'Sullivan made a deal with Whitey that he'd protect him if Whitey protected him from the Mafia? Was Whitey truly deprived of a valid defense as he claimed when he called the trial a sham that so many in the media have said is absurd? Does anything else make sense?