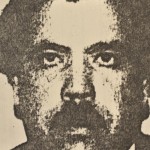 (This is being published each Sunday in serial form. For full view of past postings go here. }
Dates are important for understanding the true impact of what happened here. Nothing happens in a vacuum. Decisions are made with other factors in mind. In court we hear about something happening. We get a limited picture of what else played into bringing it about. Writers of books can conflate events or leave them vague or use wrong dates so that the story told to us is skewed a certain way to confuse or deceive the reader.
Foley wrote about the meeting he had with FBI Supervisor James Ring. He said he felt he was being accused as being the one responsible for leaking information to Vinny Ferrara. He told us how relieved he felt that he was able to shift the blame from himself onto John Naimovich. He said that meeting happened in October, 1986. It actually happened in October or November 1987, a year later.
He also wrote about the discussion that took place at that time noting: "Whoever was leaking the information we had about the LCN most likely wasn't going straight to Ferrara with it. He was going through a middleman. Ring believed that this person was a small-time bookie named Franny McIntyre who paid tribute regularly to Ferrara." The FBI did not know about McIntyre until the fall of 1987.
In April of 1987, 7 months before the Foley and Ring meeting, Sgt Bob Haley and John Naimovich of the state police's SSU unit came to me. They asked if I'd be interested in doing a gaming wiretap. I agreed. Bob left Naimovich in charge of it to work with me.
The law is that a prosecutor must supervise the wiretaps. Other DAs let the police officers run them. Naimovich was so experience in this area that he was used to taking over and doing that. I took the law very seriously and kept very close supervision over them. This wasn't exactly to Naimovich's liking but he knew without me it couldn't be done.
In the early days I would spend all my extra time at the plant where the wiretap was being operated to ensure things were done right. Being at the plant allowed me to begin writing the affidavits for the subsequent investigative steps and get familiar with the players who we were chasing. As time passed and my trial and administrative responsibilities grew, I couldn't spend as much time as I'd like at a plant.
Doing this wiretap with the SSU and Naimovich made me comfortable. I skipped going to the plant knowing it would be operated in accordance with the law and the court order. I insisted though that Naimovich meet with me early each morning to go over things that happened the day before and to work on our strategy. He'd bring me copies of the tapes, the logs and surveillance reports.
We started off with a wiretap on a low-level bookie office in Plainville from May 19 to June 2, 1987; we jumped a little higher to another office in Mansfield from June 23 to July 7, 1987; from there we moved to a Walpole gaming office that was a little bigger which we intercepted from July 6 to July 30, 1987; on August 10 we moved onto another step on the ladder to a Sharon office that we stayed on until September 8, 1987.
I learned from the testimony of Jimmy Katz that we were playing around on the edges of the big time since we were on offices under the umbrella of Whitey and Stevie. Whatever we did to their offices would cost them money. If we took any legal action that required lawyers that would even cost more.
We then  jumped squarely into the hornet's nest. We were about to disclose our hand. We were going to start hitting their pocket-book. As you know the thing that hurts a gangster most, aside from prison, is to have to pay out money.
On September 22 to October 16, 1987, we moved over to a major office in Dedham. Just before or shortly after we got up on it, we conducted raids on several of the gaming locations on which we had developed probable cause from our previous taps. Our strategy was not to make arrests but to seize paraphernalia which showed evidence of gaming. We figured this would confuse the bookies. Rather than receiving a pair of cuffs they received a subpoena to the grand jury on October 8 and October 21, 1987.
Keep in mind, that the SSU was a separate unit that did not tell others on their job what they were doing. My office had a procedure where I, one secretary, Sheila, and perhaps one other ADA and the DA would know what we were doing. Neither the FBI nor the gangsters had any reach into our operations to find out what was going on.
Once we sprung into action, it seemed others did also. Eugene David Mattioli, a captain on the state police, in charge of its intelligence unit, had been working with the FBI's C-3 unit since 1984. He was about to receive a new assignment. On October 18, 1987, he was put in charge of the SSU unit giving him access to its files and to the wiretaps I was working on. He said he first was informed he was going to take command about two-week prior to that. That was shortly after we had our raids.
He said the idea of him taking command came up about a month or six weeks prior to him taking over. Even assuming it was six weeks, that seems an awfully short time to make a decision to impact the way the SSU traditionally operated, especially in a bureaucracy. The SSU was the state police's most aggressive unit and was in the middle of an involved wiretap that had been ongoing since May. What was the reason for this reorganization? What was the rush?