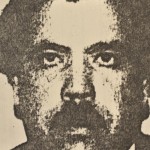 (This is being published each Sunday in serial form. For full view of past postings go here. )
No one ever explained why the reorganization happened out of the blue. No one ever knew why a guy with no experience in gaming operations was put in charge of the most successful police anti-gaming unit in Massachusetts. Was it a coincidence that the guy who spent years working with the FBI C-3 squad was put in charge of the SSU shortly after it appeared they were striking hard at the organization of its favorite top echelon informants?
At the meeting in late 1987 between Foley and Ring we were told Ring said the leak to Ferrara "was a small time bookie named Franny McIntyre." Foley would continue to write saying: "Mattioli checked later, and Naimovich was indeed using McIntyre. It seemed to fit. The only people who had access to the information given to Ferrara were Gianturco, Naimovich and me. Even Jimmy [White his partner on the state police] didn't know everything. If Nick had been cleared, that left just Naimovich and me. And I knew it wasn't me." 
What is most telling about all of this is the way that the FBI first said McIntyre's name became known to it. During the Vanessa wiretap one conversation overheard on December 22, 1986 was among the Mafia gangsters, Vincent Ferrara, Robert Carrozza, Angelo Mercuri and Dennis Lepore who "discussed collecting money from known bookmakers whose names were discussed." One name mention was "Franny Mac." On June 16, 1987, search warrants issued. Among the items seized was an address book belonging to Vinny Ferrara. In it was the name "Franny Mac" and the telephone number listed to him at his home in Canton.
What we don't know is how among the many names mentioned by the Mafia gangsters and the hundreds of names and telephone numbers found in Ferrara's address book and the address books of others, James Ring of the FBI turned the spotlight on Franny McIntyre as the leak to Ferrara.
Seriously, there had to be hundreds of people who the FBI could have figured was the leak. Out of the blue Ring decides it is McIntyre. Search as I may, I can't see how he made that connection. No once explains it It's as if he had one of those wizard globes and the name materialized. And it appears, neither Mattioli or Foley ask what made them suspect McIntyre.
Now let me ask, did you pick up Foley's statement, "Matioli checked later, and Naimovich was indeed using McIntyre?"  When did he check and what did he find Naimovich was using McIntyre for?   It's a telling statement because it obscures the truthful story of what happened.
Apparently Mattioli checked the toll records of telephone calls on McIntyre's telephone. He saw on them that there were communications between McIntyre and Naimovich. He testified he immediately thought when seeing it that there was something wrong. He never bothered to ask about it. Had he, he would have learned McIntyre was Naimovich's informant. This was known by then Major Charlie Henderson and Sergeant Bob Haley.
Mattioli testified that there might be a handler/informant relationship never crossed his mind. This from a guy who is put in charge of a unit that deals regularly with informants. It seems like willful ignorance. Nor did it cross the mind of his sidekick Foley that McIntyre was Naimovich's informant. Neither one could figure that a trooper with Naimovich's experience if he was doing something wrong would not be using toll calls from his home to communicate with someone he did not want people to know he was in contact with.
If there's anything one first learns in doing organize crime investigations, the first thing you do is pull telephone toll records to make connections between and among people. Naimovich left a trail as bright as the tail of a comet entering the atmosphere of his telephonic relationship with McIntyre and Mattioli and Foley think they have found something incriminating relating to this trooper with 23 years experience mostly doing wiretaps.
Foley continued: "To figure out what was going on, Ring and Mattioli decided to set up a top-secret internal investigation to see what Naimovich was up to. . . .  If Naimovich knew he was under surveillance, he'd stop dead — and, if he was indeed guilty, he'd tip of the LCN ruining everything."
Foley writes on, "The plan was for Mattioli and Sergeant (?) Sullivan to be the inside guys.  . . watching everything he did, who he saw, what numbers he called. . . . without letting Naimovich have any idea. They'd need others to handle the outside work, which was everywhere Naimovich went when he wasn't in the office. The FBI  . . . agents would need help tailing him and keeping track of everyone he saw. Mattioli figured there were only two of us who could handle that. Me and Jimmy [White]."
He then tells us: "Poor lumbering bastard, Naimovich had no idea what was happening to him." Sadly, neither did utterly naive Foley who was being gamed by the FBI. He had no idea how to do a bookie investigation or work with gaming informants or even to save him all the time trailing Naimovich by figure that McIntyre was Naimovich's informant. Yeah, you should feel sorry for Naimovich because he had guys on his job who were working next to him who were betraying him and undermining a long-term gaming investigation that was heading straight at Whitey and Flemmi.