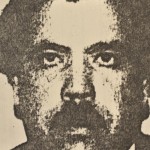 (This is being published each Sunday in serial form. For full view of past postings go here. )
The truth is that during the two plus months Foley and White trailed Naimovich they came up with nothing; neither did Captain Mattioli and Sergeant Sullivan who were watching him in the office. Foley candidly admits that what they came up with failed to support the charge that launched the investigation that Naimovich was supplying information about Forte's movements to Vinny Ferrara.
They did such a thorough investigation that they couldn't figure out that McIntyre was Naimovich's informant. All they had to do was ask Bob Haley, the sergeant who worked with Naimovich on a daily basis, or if they didn't trust him for whatever imaginable reason for he was beyond reproach, they could check with Major Charlie Henderson who had been Naimovich's boss for many years. Both men knew of that relationship. That they failed in this fundamental step shows something else was afoot. They must have been told not to inquire of that being directed in a sinister manner by the FBI.
Foley writes in his book that he presented the paucity of the information he discovered after his two month investigation to Jim Ring, the FBI supervisor. Ring takes his time to look at what they gave him. There is nothing to support any allegation of wrongdoing by Naimovich. When he finishes reading it, Foley writes Ring says, "Excellent."
As he's leaving Foley hears Ring say to Agent Gianturco, "Now we have to take care of our problem." 
Foley doesn't give us dates so I assume this all happened before the federals rushed to indict Naimovich on February 2, 1988.
An investigation is started mysteriously on the supposition that a small time bookie is leaking information to Vinny Ferrara, a Mafia leader. Telephone records show the bookie is openly in contact with 23 year trooper John Naimovich who does gaming investigations. No one asks why a trooper whose job requires him to have bookie informants is in contact with the bookie. A two month investigation is done. Nothing is found. The FBI finds the results are excellent.
The FBI presented an affidavit to a judge to get a wiretap. It was full of half-truths. It left out more than it disclosed to the judge. It put in things that happened that they did not connect to Naimovich. In effect it said McIntyre is a bookie, in the past we think we have had investigations compromised by law enforcement, McIntyre talks to state trooper Naimovich on the phone, therefore Naimovich must have given McIntyre information which he passed on to Mafia people. Truly, that's about all it said.
After the federals did the wiretap on McIntyre, on Friday evening, January 29, 1988, they raided his house. They told him they had him cold on the wiretap, that he was going to be indicted for racketeering, and wanted to know what he had to say. He gave them a statement that ran five pages. That statement had been hidden from defense counsel until after McIntyre testified. Judge Tauro allowed McIntyre to be called back by defense counsel later in the trial to be cross-examined about it.
The statement showed that Friday evening they asked McIntyre if he knew Naimovich. McIntyre admitted he knew him. He said he met him in 1983 and that he had agreed to be an informant and had been an informant. They asked him if he knew anything about law enforcement corruption. He said no. They told him he had to meet with Jeremiah O'Sullivan the next day, a Saturday.
When McIntyre testified at the trial he said he had no memory of that meeting with O'Sullivan. But it did happen as Captain Mattioli and an FBI agent testified at 10.00 am. There was no written report of that meeting as far as I can tell. Through testimony it was pointed out that O'Sullivan told McIntyre he did not believe his prior night's statement and he was going to put him in prison a long time and take all his assets, a similar pitch to what Wyshak gave to Jimmy Katz. He said if McIntyre would become a witness against Naimovich, he wouldn't take any assets and his sentence would be negligible. McIntyre had to go home and think whether he wanted to impoverish his family or put a cop in prison and come back with a new tale, different from the one he told the night his house was raided.
We heard when Whitey made his statement in court telling the judge why he would not testify he said: "I've been choked off from having an opportunity to give an adequate defense and explain about my conversation and agreement with Jeremiah O'Sullivan. For my protection of his life, in return, he promised to give me immunity." The Boston Herald in an editorial said of the claim: "What a guy, that Whitey, "protecting" a fed! And if you believe that, have you heard the one about how he kept the drugs out of Southie, too?"  Kevin Cullen noted that: "Whitey babbled on about some story of how he promised to keep Jerry O'Sullivan from getting whacked by Mafia guys and O'Sullivan "promised to give me immunity."
However Peter Gelzinis of the Herald had a more temporized statement: "Whitey-as-bodyguard defense. I imagine he was suggesting he made a pact with O'Sullivan to protect him against the Italian gunsels in the North End."
I was far from skeptical of his claim. We see that O'Sullivan is behind the case against Naimovich. What is it that motivates the head of the federal strike force to personally meets a low-level bookie on a Saturday morning the day after a raid on his house to threaten him. Nothing that has happened in this case to this point fits with what is normal. Yet it gets even more strange as it goes on.
(For the complete series from Part One to date go to this post.)