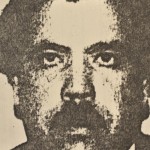 (This is being published each Sunday in serial form. For full view of past postings go here. )
The big thing at this point that stands out is the huge rush and the failure of an experienced prosecutor to do what should have been done in this case. As an experienced prosecutor one knows that it is a bedrock principle that if you are going to take a shot at a king you better make sure it kills him
Translated it means you don't go after a person who is not a known criminal, especially one who is in a position of prominence as a person in a high position in society or a state trooper with 23 years experience, unless you have enough evidence to crush him. Here the next logical step if they really believed Naimovich was corrupt was to go up on his telephones to intercept his conversations and to continue with the in-house surveillance that had so far shown nothing.
Rather than doing a thorough investigation to nail down the case, in this instance with the wiretap ongoing on McIntryre's home they conduct a raid on January 29, 1988. Nothing up to that time on the wiretap had gives them the critical evidence that they needed. The raid is followed by an unusual pre-arranged Saturday morning meeting with the head of the Organized Crime Strike force, O'Sullivan. He's before a grand jury on February 2 and gets an indictment. It took O'Sullivan three years after the bug on Angiulo's office to get an indictment. Normally it takes weeks if not months. But here with the wiretap ongoing, or at least it was three days before, O'Sullivan is in the grand jury getting an indictment.
But there is more to this which I know about. During my wiretaps as I moved up the organize crime ladder I had contact with O'Sullivan by telephone. I called him once, maybe more, because I wanted to learn the names of the guys who were believed to be running the Boston Mafia since the Angiulos and Larry Baione had been incarcerated. I needed them so I could plant the names on the bookies I was bringing into the grand jury sessions hoping to get them talking about these guys. If they did I hoped to hear some of the discussions over my wires and bug.
I told O'Sullivan generally what I was doing. I told him I was on the wires and of my plan to plant the names so I would get the feed back. O'Sullivan knew my taps had gone to levels that endangered Whitey. He should have known that I never would have been at that level were Naimovich in any way corrupt. Yet he was hell-bent on indicting Naimovich.
Of course I too was not trusted by O'Sullivan. He knew I was working with Naimvoich but never let me know he was operating against him. I never knew a thing about him doing this until the day Naimovich was arrested and I picked up the telephone to call him to tell him the federals had made a big mistake in doing that.
I had been informed of Naimovich's arrest when Rick Zebrasky, a state police lieutenant who was in charge of my drug task force and who knew I was working on the wiretap with Naimovich, called me early in that February 3rd on my private land line. First words out of his mouth, "guess who just got arrested." After he told me I reached out to others on the state side to see what I could learn about it. No one either knew or wanted to say too much. You have to understand that in 1988 everyone lived in mortal fear of the FBI. I called one captain who couldn't wait to hang up on me. The best I was able to find out was it had something to do with him giving things to organized crime people.
I immediately thought it was related to the grand jury hearings where I had told Naimovich as part of our plan to try to flip some of the guys it would be all right to return some of the things we seized from them. We had Jimmy Katz's glasses and shoes since he ran out of the back door of the bookie office that the state police hit before they could get through the front door leaving them behind. I also told him he could give them copies of cuff sheets.
After learning what I could, I called O'Sullivan to tell him if that's what they thought he had done that was criminal it wasn't since I authorized it. O'Sullivan listened to me and said it was no mistake. It was not that. He said Naimovich has been leaking things to the Mafia for years and he has been suspected of doing it for a long time. I got the impression from my call that they had a ton of evidence against him which went back a long time. He was obviously lying to me. But why? Why didn't he trust me to ask me what I thought about Naimovich, or to tell me I was working with a guy they thought was a leak, or then dissemble when I called him.
Why was everything that he was doing far removed from normal. It was so far removed that when he presented the case to the grand jury that Tuesday, February 3, 1988, he never told the jurors that Naimovich and McIntyre had a trooper/informant relationship. He knew about it on January 29, 1988 for sure. He could have learned about it in October 1987 had he taken the basic investigatory steps one would take. He would not tell the jurors even after one of them asked the question whether there was some type of activity going on the jurors weren't being told about.
Nothing fits! Yet it gets worse.