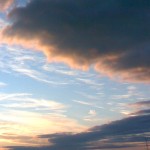 I've been on the road a couple of days so I've let things slip a bit. I thought by now the three judges on the Court of Appeals would have removed Judge Stearns since it is such a simple matter. Whitey Bulger's case is a one in a generation case, at least in the terms of public interest. On one hand I wonder at this, then on another I have absolutely no doubt that should be the case because it involves so much more than Whitey, things that have not even been raised to this point. I say it is simple because this case, above all others, like Caesar's wife, should not have a whiff of suspicion about it which it will always have if Stearns sits.  
Yesterday, Joan Vennochi wrote an article on this.  She stated: "A judge like Stearns, who worked as a federal prosecutor in Boston while Bulger was roaming the streets with blessings from the FBI and US Attorney's office, should not preside over his trial."  The judges in the court of appeals can see that even if they believe Stearns is totally impartial, the public will always wonder why he was doggedly determined to keep the case and the court of appeals went along with him when it should not have done so.  Is there something more sinister going on?
Kevin Cullen in his article a week ago suggested that despite the showing the judges really have an attitude of "the public be damned" when it comes to themselves, a sort of quality demonstrated by the Marie Antoinette attitude of "let them eat cake." They will simply let anything pass when it comes to a fellow judge. Perhaps that in itself explains Stearns's position, he knows the other judge will back him no matter what
But there seems to be much, much more to this than meets the eye. Is this one of those cases where the prosecutors have hand picked the judge they want and the courts are acting in concert with or subservient to the prosecution? Here's something I just came across. Judge Ted Harrington was originally assigned the case involving Kevin Weeks and Kevin O'Neil, the predecessor to Whitey's case. Judge Stearns who refuses to step down was assigned this case after Judge Harrington who was similarly situated was asked to step down. Who asked him. The same prosecutor who is saying Judge Stearns should stay,
According to an article in the Boston Herald by Andrea Estes on December 21, 1999, "Judge Steps Down In Whitey's Pals' Case,"the prosecutors asked Judge Edward Harrington to recuse himself in the case involving Kevin Weeks and Kevin O'Neil "citing his long history fighting organized crime.""
According to the article Assistant United States Attorneys Samuel Buell and Brian Kelly said Harrington, "Had worked closely with law enforcement officials, particularly FBI agents, whose past conduct has come into question."
The article went on to say: ""The court held a variety of senior positions in this district in relation to organized crime matters, including both (Organized Crime) Strike Force Chief and United States Attorney," wrote the lawyers. During those tenures, the charged (Winter Hill racketeering) enterprise was in existence and constituted one of the most powerful organized crime groups in Boston. Such work frequently results in the development of close relationships between investigators and prosecutors. In this instance, those relationships likely would have included agents of the FBI whose conduct has come under scrutiny . . .""
The problem the prosecutors had was that Judge Harrington was in the U.S. Attorneys office in Boston while the Winter Hill gang was running amok. So was Judge Stearns. Yet, the same Brian Kelly who objected to Harrington is insisting that Judge Stearns remain as judge on Whitey Bulger's trial even though during Stearn's tenure as Chief of the Criminal Division and First Assistant US Attorney "the charged (Winter Hill racketeering) enterprise was in existence and constituted one of the most powerful organized crime groups in Boston" and the case Stearns is handling involves the alleged leader of that group.
This is the argument the defense is now making for Stearn's recusal.  The prosecution was quite bothered such a situation existed under Judge Harrington. Now it is quite happy with it under Judge Stearns.
This bothers me. Many of the things Kelly complained about with respect to Harrington apply in a similar manner to Stearns. Yet he wanted Harrington off  and is fighting to keep Stearns on. Add to that, Whitey could have been tried in front of Judge Wolf rather than Stearns but the prosecutors arranged that the charges in front of Judge Wolf not go forward so the case would end up with Stearns. Unfortunately, this adds to the suspicion that all is not right.
It seems strange that the judges are having trouble removing all perceptions of impartiality by asking Stearns to walk away from the case. Aren't we all better off if Whitey is convicted without any questions that the judge sitting on the case had an ulterior motive in hanging on to it and was hand picked by the prosecution?
It is cases like this where it seems the judges are further and further isolated from the public and seem unable to get outside the Confederacy of Judges that will eventually bring their approval rating to that of Congress. That will not be good for America.