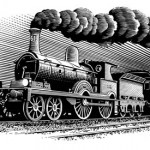 Even a person who is unfamiliar with the court system can pretty much get this. Lawyers do their best to advocate a client's position by setting forth the facts and law as they see it in a memorandum to a judge. When you pick up the judge's decision and read this language on page 3 where the judge states he considers one of your arguments "as a challenge to the authority of the court to review the legality of a grant of immunity extended by the Executive Branch" you know you're not going to have a good day. It seems Judge Stearns was in a mind to slap J.W. Carney down a little. Maybe he is still smarting over the recusal motion.
Well, as I've said, Carney and his client did not have a good day. But I don't think Judge Stearns did either. He seemed to have jumped the gun. Without any idea of the deal that O'Sullivan had with Whitey, that is having never listened to any evidence to ascertain what it was, he has decided he won't listen to any. He ruled as a matter of law Whitey could not get prospective immunity because, "A license to kill is even further beyond the pale and one unknown even in the earliest formulations of the common law." He went on to say, "any grant of prospective immunity to commit murder was without authorization and is hence unenforceable."
Assuming those are true propositions, what do they have to do with this case? All we know about the deal Whitey said he made with O'Sullivan is that he had one. He has not disclosed its terms only saying it gave him immunity. Stearns has decided without any evidence that Whitey will say O'Sullivan told him that he had carte blanche to commit any crime he wanted including murder.
That may not be his testimony at all. I would suggest it would be much better had he found out what this alleged deal was before making a decision relative to it.
I wrote yesterday how Whitey was just about to take over the whole Winter Hill Gang operation along with his buddy Stevie Flemmi when O'Sullivan approached him with a deal. Whitey would move his headquarters into the enemies' den the North End and O'Sullivan would protect him.
But the deal may have been more basic than that. You may remember I was in the middle of conducting a reanalysis of Whitey's life when I ran off on a detour because of other happenings. What I believe I had shown is that Whitey up until 1973 had never murdered anyone and he joined Winter Hill to protect himself from his Mullen foes in South Boston. I left the reexamination at the point Stevie Flemmi the long time FBI informant was coming back to Boston to join Winter Hill.
What happens after that according to FBI records is Whitey becomes an informant, which he denies, and he picks up a relationship with Agent Connolly. I'll get into it in greater detail in my reexamination but in 1978 Howie get indicted in a case where he tried to force pin ball machines into a couple of clubs in Somerville; Anthony Paul (Fat Tony) Ciulla starts spilling his guts over the race fixing matters;Jimmy Sims is among the missing, and Winter Hill seems beset with troubles on all sides.
Whitey had spent from age 26 to 35 in prison; he was determined not to go back. He was coming up to 50 years of age. Over the last ten years he had put aside enough money to live comfortably life. He wasn't a drinker, gambler or drug user and led a very disciplined life.
He may have decided he'd had enough. He didn't need the aggravation any more. It was time to get out of the rackets. Or maybe he just wanted to cut back and head over to Southie which no longer presented a threat and run a low profile business. Either prospect would have terrorized Stevie Flemmi who needed Whitey. It would have done the same thing for O'Sullivan who would see his plan to take down the Mafia which depended on Flemmi was going to be undermined. Connolly, who was always more comfortable with Whitey than Flemmi, would also not be too happy if Whitey changed course.
O'Sullivan's meeting with Whitey could have been for the purpose of keeping him involved in his criminal life so that Flemmi would continue to provide information against the Mafia. Whitey might have expressed his fears of continuing especially since O'Sullivan wanted him to involve himself  more closely with the Mafia. O'Sullivan needing him desperately may have said I guarantee there will not be any charges that come about as a result of you doing this.
That's not a license to kill, it's an inducement to continue to be a criminal to help the US prosecutors get the Mafia. It's a recognition by O'Sullivan and Whitey that in doing this he could be framed.  They would both know that a guys like Martorano could easily throw Whitey into their murders to get deals for themselves. We have seen that Martorano has done precisely that.
Martorano tells about the long deceased Jimmy Sims driving, himself firing the grease gun from the passenger seat , and his buddy who he won't identify in the back seat mowing down innocent individuals. He gets jammed in. What did he do? He put Whitey in a crash car. You can put any hood you want in that situation. Look at the Teddy Deegan murder that would have been fresh on their minds where Joe "The Animal" Barboza added 4 people who weren't there to Teddy's murder.
In this case the other gangsters looking to get deals have implicated Whitey in murders. A close look at the facts surrounding them show it is questionable that Whitey had any motive to kill some of these people. These may have been the precise situation that O'Sullivan told Whitey he would protect him from. It wasn't murder but false accusations of it. He may never have assumed Whitey would murder anyone and made the deal.  But to do it he had to protect him entirely whether he murdered anyone or not.
Remember, O'Sullivan was head of the Strike Force. During the years O'Sullivan was in the US. Attorney's office Whitey was never charged with a crime. Carney wanted to show that happened to prove Whitey had this deal. Judge Stearns without knowing the deal ruled neither he nor a jury will listen to anything about it. That's one way to keep Whitey's trial on track.