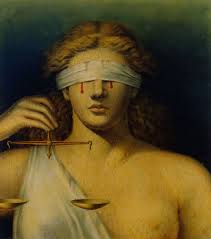 A few days ago I wrote of how Justice Souter sitting on the First Circuit Court of Appeals said that Judge Richard Stearns had to step down from handling the Whitey Bulger case because "a reasonable person might question the judge's ability to preserve impartiality through the course of this prosecution and the likely rulings made necessary by the immunity claim."
I explained that Whitey's lawyers wanted Judge Stearns to step down because he was in a command position in the U.S. Attorney's office during the time that Whitey was promised immunity by another U.S. Attorney. Judge Stearns rightly refused for the simple reason he had no reason to believe any immunity promise was ever made to Whitey. He did not even have before him an affidavit or any statement setting forth when the promise of immunity was made, who made it, and what the terms of it were. Justice Souter wrongly said (without any evidence) it was so that Whitey would give information and he did this in the face of evidence to the absolute contrary, that is, Whitey said he never gave anyone information.
So Justice Souter based on unproven facts assumed the existence of something that the lawyers before him seeking relief denied existed. Judge Stearns even though he is not from Missouri said to the lawyers: "show me!" They never did. Despite that Justice Souter found Judge Stearns had to step down.
Reading the Patriot Ledger I have learned that a judge in the same court as Judge Stearns has decided he will not recuse himself in the case of Gary Lee Sampson. This judge, Mark Wolf, justified his decision according to the Patriot Ledger in a 114 page decision. You might know that Judge Wolf often writes long decisions. He apparently believes there is a connection between length and substance when others believe the longer a decision is the more it is used to hide the truth and throw up smoke in the eyes of the reader.
Judge Wolf wrote the 661 page decision in the hearings that led to Stevie Flemmi admitting he was an informant. His wisdom was shown when he wrote that he believed Stevie Flemmi (how anyone could believe anything Benji Ditchman said is in itself astonishing) when Flemmi said that John Naimovich was his informant on the Massachusetts State Police. It would turn out that it was not Naimovich but Richard Schneiderham.
Judge Wolf was not wise enough to know that Flemmi would protect his source and name a state trooper who was dead. Judge Wolf did not stop there. He believed Flemmi he said because Naimovich was convicted of corruption. That too was wrong. Naimovich was acquitted by a jury in Wolf's court of that charge. You have to know how totally innocent Naimovich was when something like that happens in federal court in Boston.
Now Judge Wolf tells us:  "After careful consideration, I find that a reasonable person fully informed of the relevant facts could not question my impartiality in this case based on my participation'' with the prison rights advocate and expected witness for Gary Sampson psychiatrist James Gilligan. 
That participation was having Gilligan in for lunch at his home on Martha's Vineyard over a meal of lobster rolls and Wolf's later participation in a panel discussion involving Gilligan. Sorry to tell you judge, despite your careful examination, I for one "question the judge's ability to preserve impartiality through the course of" the hearing and rulings on whether Sampson should get the death penalty.
Let's cut to the chase. When the matter of Judge Stearns recusal came up I suggested that it would be best if he stepped down not that I doubted he would be totally impartial or that I believed so-called immunity defense had any validity. I was confident he would give Whitey as fair a trial as any other judge. But because I believed that judges should not seem to want to cling to cases I suggested he step down. Why then is Judge Wolf so anxious to cling to this case.
In the case involving Judge Stearns's recusal Judge Souter wrote that: "Hence, a district judge asked to recuse "is not to use the standard of Caesar's wife,' the standard of mere suspicion."  He went off to suggest there should be "necessary independent support for a challenge to impartiality with the potential to produce bias, . . . "
There is much more than suspicion here. The judge and a main witness for the defense had a lobster lunch together at his house. How can we ever believe the judge will be impartial? Is not the better thing to do to pass the case on to another judge and do away with this issue? Writing a 114 page decision seeking to explain why in the face of an obvious conflict he believes he can still sit on the case in itself suggests he should step down.