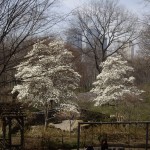 Judge Mark Wolf in a hundred twenty-nine page ruling ordered the Commonwealth of Massachusetts to provide a sex change operation, now apparently called a sex-reassignment surgery, to Robert Kosilek who killed his wife in 1990 and who in 1993 changed his name to Michelle Kosilek.  Kosilek is doing a life sentence without a chance of parole.  
According to reports Judge Wolf found that the Commonwealth's failure to provide this sex-reassignment surgery violated the Eighth Amendment to the Constitution.  The  Eighth Amendment states:  "Excessive bail shall not be required, nor excessive fines imposed, nor cruel and unusual punishments inflicted."  Judge Wolf, a Reagan appointment, said he had no choice but to order the Commonwealth to have  Kosilek sexually reassigned because:  "there is no less intrusive means to correct the prolonged violation of Kosilek's Eighth Amendment right to adequate medical care."   Wolf had already ordered the state to provide hormone and other treatment for Kosilek to bring his body into alignment with his desires.
I assume the Commonwealth will appeal his order.   If it stands the Commonwealth will be required to pay for anyone who wants to be sexually reassigned.  You see that amendment applies to all of us, not just the criminals, so it is a Constitutional right that we have that can not be denied to us by the state.
If his decision is upheld, Judge Wolf will next have to decide whether it is cruel and unusual punishment for the Commonwealth to keep Michelle locked up as the only woman in an all male prison.
I'm talking about Judge Wolf because he was the judge who held the hearings in the case of Whitey, Stevie Flemmi, Martorano and Salemme.  That was the case where it was discovered that Flemmi and Whitey were FBI informants.
You may wonder why the issue came up.  It seems Stevie Flemmi and his case-mates were scheming to have the charges against them dropped.  At that time Weeks was on the street and he was acting as the go between for Connolly who was retired and Flemmi who was locked up in Plymouth.  The scheme was that Flemmi would admit he was an informant.  He'd say he had been given immunity by the FBI to commit his crimes.  The thinking among his case-mates, who were also his cell-mates, was that if Flemmi had immunity then as his partners they were also immune from prosecution.  Judge Wolf toyed with the idea.  The whole scheme eventually exploded in their faces.  The First Circuit Court of Appeals cut to the chase saying the FBI couldn't give anyone immunity.
I bring all this up because there's a good chance the Court of Appeal won't uphold Judge Wolf's new extension of the Eight Amendment.   But beyond that I want to suggest that sometimes Judge Wolf can be very wrong.
Judge Wolf listened to Stevie Flemmi testify for days on end — between the times when he didn't take the Fifth Amendment — about his involvement with Connolly.   He heard another fifty or so witnesses and a year after the hearings closed he issued his findings of fact in a 661 page tome.
One issue that came up involved the Lancaster Street Garage investigation that took place in 1980.  I cover this in my book, Don't Embarrass the Family.  The long and short of it is the state police had a bug in that garage and Whitey and Stevie Flemmi found out about it.  Obviously once they knew they stopped discussing their criminal business and began to talk about what a great job the state police were doing patrolling the Mass Turnpike.
Stevie was asked who tipped him off about the bug.  He responded that it was Jeremiah O'Sullivan, the former head of the Federal Strike Force.  That made sense because he was the only one on the federal side who the state police told about their bug.  Stevie Flemmi also was asked at another time who was his source in the state police who was leaking information to him.  He lied by saying it was John Naimovich.  No one had ever made a connection between Naimovich and Stevie Flemmi.  It would turn out that Stevie's source was not Naimovich but another state cop.  Weeks said the state cop was Richard Schneiderhan who was also known as Eric.   Martorano also said the same thing.  Schneiderhan and Flemmi were lifelong friends.
Wolf did not believe Stevie Flemmi when he testified O'Sullivan tipped him off  but did believe him when he named Naimovich as his state police source.  One reason he could pick and choose like that was he had to fit the facts into a conclusion he wanted.  Wolf and O'Sullivan had worked in the U.S. Attorney's office in Boston at the same time.  So it was likely he knew O'Sullivan and could not believe that O'Sullivan would have done it.  So he had to find someone else.
Wolf found that it was Naimovich who tipped off the bug.  He had no evidence to show Naimovich even knew about the bug.  That didn't seem to bother him.  He was so anxious to pin the blame on Naimovich he couldn't be bothered to spell his name correctly, he called him Naimovitch.
Then he followed up on this with the old bugaboo — you've probably heard it.  Once a cop is indicted he's considered corrupt.  If he's found not guilty everyone thinks "he beat the rap" rather than think he was wrongfully accused.
Wolf writes in his findings, "It is also likely that Flemmi had access to any information known to Naimovitch, who, in 1980, had alerted him to the bug at the Lancaster Street Garage, and was later convicted on charges of corruption."
Naimovich was tried in the same court where Judge Wolf sits.  Wolf couldn't bother to check the records in his own courthouse and see what the outcome of the case was.  He saw Naimovich was indicted so he assumed he was convicted.  The truth is that Naimovich was acquitted.
That's a pretty fundamental mistake for a judge to make.   Not only does he tear down an innocent cop's reputation in his official findings but he uses his erroneous finding to attribute other wrong doing to the innocent cop.
If history is a judge, Kosilek should hold off a little on his plans.  Wolf has been dreadfully wrong  before trying to twist the facts into his sought after conclusion.  He may be wrong again about how far  the Eighth Amendment reaches.