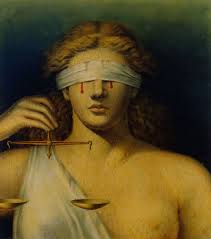 If there is any lament you have continually heard from me it is about the inefficiency of the justice system. It is totally antiquated. I including the federal system that is no shining example of modernity which for one thing still refuses to let the people see what is really happening in its courtrooms. How can it be in 2020 that the hearings in these courtroom are still secret to all other than some who might make the trek to the federal courthouse, which may be located over 100 miles away, to gain admittance to the courtroom. Why aren't their proceedings televised? 
The Massachusetts State judicial system is an absolute mess. From the Supreme Judicial Court through the lowest levels it is still operating pretty much as it did over a hundred years ago. When I suggest this to others they ask why? I point out there is no incentive to improve it. The judges have no desired to change anything having been captured by the trap of "that's how we've always done it."
True that is but people used to use horses to get about until the automobile came along. Then because they used horses did they refused to switch to automobiles?  The same with lighting one's house, electric lights replaced candles.
The judges are akin to the Amish people. The Amish stopped changing back before there was electricity, telephones or automobiles. They still reject those things.
It's not only that. Judges are state employees. Their pay is set by the Legislature of the Commonwealth. Whether they put in a minimum effort every day sitting around doing nothing waiting for the hour they can go home without having the Globe Spotlight Team nail them for putting in a half day's work; or whether they work hard into the night studying the law, reviewing evidence, and writing up or thinking about decisions they make the same pay. Where is the incentive to do anything?
I prosecuted a case in front of a superior court judge who had been upon the bench for a long time. He told me how he used to get in early, work hard on the cases all day, and then into the evenings. He wanted to process his cases as expeditiously as possible.  He discovered the more and harder he worked his case load would never decrease. He was like the wizard's pot when the  apprentice got a hold of the magic words and had the brooms constantly filling the pot with water which was overflowing. There was no let up.
What was happening he was the one being assigned most of the cases because the other judges were working at a snail's pace – getting cases and sitting on them for weeks on end – always pointing to their case loads as reasons for not taking more. Of course their case loads were high because they sat on them.
He then lamented that he has become like them. So what do you do? Here's a good judge beaten down by the system. Every one of his peers was happy to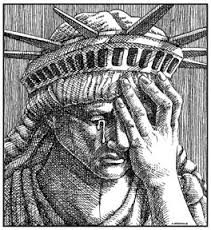 dump their work on him. When the clock struck four, they all poured out of courthouse together.
What occasioned these thoughts again was an article in the Boston Globe today on bail.  I'll discuss more about that later but you would think by this time that a simple situation like bail would have been solved a long time ago. Who is to blame for that? It's mainly the judges, then the district attorneys, and then the Legislature.
Will it get solved? It's simple to do. But if you are mired in the idea of "that's what we've always done" it won't.