On Wednesday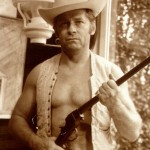 I went to the inmate locator for the Bureau of Prisons to check on the status of Whitey. He was listed as "not in BOP custody." Thursday I went back to it. It reported he was "in transit." As we know Judge Casper ordered him into the custody of the BOP on November 14. I'm wondering where he is going to and how long it will take to get him there.
I've read about these guys being in transit. Some are put on a bus that ambles across the country stopping here, there, and everywhere while the inmates are chained to their seats. So I'm wondering whether Whitey is getting some of the Justice Department's diesel therapy.
I'm anxious to find out whether he has been sent to the super-max prison ADX, Florence, Colorado. That's where the terrorists are being confined and since the Boston Globe's Bostonian of the Year Carmen Ortiz tells us Whitey was a terrorist it is only right that he goes there with those other terrorists. (Here is an interesting article on Ortiz, the FBI and terrorists).
Terry Nichols, the guy who worked with Timothy McVeigh the Oklahoma bombing terrorist, is there. Take a look at some of the other inmates he'll be confined with as it is set out in Wikipedia. It is quite a crew.
Now if Whitey is getting the diesel therapy one has to wonder about what really is happening to the soul of America. There's no doubt Whitey is a bad guy and deserves to be punished. But that punishment is set out in statute for the crime. There is nothing in there that allows prison officials to torment people who they consider POOFs (people out of favor). If 84-year-old Whitey has been put on a bus and is being held on that bus for 18 hours a day chained to his seat force to urinate or defecate while sitting there, as apparently other federal prisoners have been forced to do, then we've jumped the shark.
I suppose we'll be able to tell what is happening by seeing how long "in transit" takes. We'll just have to watch.
Ibragim Todashev was killed 6 months ago today.
When one speaks of jumping the shark, the investigation into the death of Todashev has reached the six month mark. Adrian Walker of the Boston Globe in July said:  "surely we can all agree that the government can't just kill people without explaining — clearly and in detail — what happened." Maybe in July we could have thought that but now as we move into late November it is beginning to look like it can. At least it appears the FBI can do that.
It's not that this killing has been under the radar.
In May the Washington Post said that we need answers as to why he was killed. It then dropped the inquiry. Why?  In June, the Boston Globe asked for an explanation. It walked away from it. Why? Walker asked the same question and he too has let the subject slip. Why?
On June 19 an article in The Wire began: "Last month an FBI agent killed Ibragim Todashev, a man who was friends with the dead Boston bombing suspect Tamerlan Tsarnaev and very well might have had information tying him to a triple murder to better explain the marathon attack. There were many conflicting accounts of that night, all of which led to the question of why a house full of law enforcement officials used lethal force against an apparently unarmed man who was about to peacefully sign a confession as Tsarnaev's accomplice. If past statistics of the agency's internal examinations hold, expect the FBI to fully justify Todashev's killing — even though it's taking a suspiciously long time to do so."
June 14, 2013 was considered a "suspiciously long time" to tell us what happened. What is it now that it is six months since the killing.
The Wire in the same article noted: "The Boston Globe's Maria Sacchetti explains that protocol is out of step with the way the agency usually treats shootings, citing a deadly FBI shooting in Illinois that occurred 12 days before the Todashev case. "Within 24 hours, the FBI issued a press release saying agents shot and killed Tony Starnes, 45, when he allegedly rammed an agent's vehicle with a stolen Honda Civic," Sacchetti reported."
Surely with two major newspapers asking the FBI to shed light on the event, Attorney General Holder and President Obama know of the matter. How do we account for their indifference? Or is it that unlike Adrian Walker they believe the Government can kill a man without explaining.
I must end by suggesting what I find most remarkable in this case is the government has filed a notice in Joker Tsarnaev's case suggesting that Todashev implicated Tamerlan Tsarnaev in the Waltham Triple Homicide. Wouldn't you think if you had that type of evidence you would do everything in your power to preserve it?