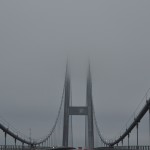 Etymology:
As a word it is from the sound of a puff of breath or air.
Also, from the acronym standing for "person out of favor."
Definition:
The word poof is used to say that something has happened suddenly or that someone or something has disappeared
The acronym, usually capitalized, POOF stands for a Person Out Of Favor. POOF happens when a newspaper or other media outlet turns an everyday law-abiding citizen, one who has led a crime free existence, into someone who appears to be the exact opposite of that.
The "person out of favor" will get herself involved in some minor action that would normally be overlooked, or, if not overlooked, it would be treated as a foible, an ethical breach, or minor civil offense. The media will seized upon that action to turn it into what appears to be a major criminal act or one that would be done only by a person totally lacking in integrity and trustworthiness.
A newspaper or other media desire to POOF a person can come from its need for ratings, sales, publicity, revenge, political correctness or jealousy. But most often it is used as a way to take down a person who disagrees with the media's policy or political stand.
Often the person may be in a position of power or prominence so that the suggestion that she committed a huge breached of the public trust can be bandied about. After having had her actions blown out of proportion by the media and having been presented as one worse than the most vile Mafia gangster, she will face a loss of position, and serious criminal or other life destroying penalties.
The word and acronym complement each other for a person held in high regard suddenly has her reputation torn to pieces and essentially disappears from the public stage.