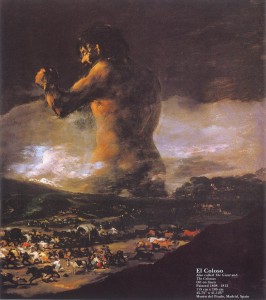 Charles Krauthammer is not dumb. When he distorts the dimensions of the problems in Iraq he is being disingenuous by doing a disservice to America in order to continue his advocacy of our country taking a road that will cause us immensely more harm and heartache. In his recent column in the Washington Post, the Fox News's Krauthammer who continually hammers away at President Obama's policy from his perch atop the neo-conservative fantasy pole deliberately distorts and confuses facts.
Read his article and see how he changes a problem with the Islamic State (IS) into a problem with Iran. Keep in mind when reading Krauthammer that he is a big Netanyahu fan. He always anxiously advocates attacking Iran. It is a wonder the man can face the public without blushing. Apparently he has no shame at all or is of the firm belief that America is made up of a confederacy of dunces unable to detect an absurd position.
In his recent column titled: "You Want Hypotheticals? Here's One" he starts his column off with these sentences. "Ramadi falls. The Iraqi army flees. The great 60-nation anti-Islamic State coalition so grandly proclaimed by the Obama administration is nowhere to be seen." You would believe he is going to talk about the Islamic State (IS) that recently had success in some battles. You would be wrong.
He goes on to tell us that under President Bush our invasion of Iraq resulted in a victory. To support that he quotes a 2011 statement by President Obama three years after he was in office that: "We are leaving behind a sovereign, stable and self-reliant Iraq, with a representative government that was elected by its people."
He adds that, "We didn't just withdraw our forces. We abandoned, destroyed or turned over our equipment, stores, installations and bases." It seems to me that is the natural thing to do when you win a war and believe a country is able to stand on its own feet. You give the people you have installed in power the means to continue.
Then he suddenly switches his argument: "We surrendered our most valuable strategic assets, such as control of Iraqi airspace, soon to become the indispensable conduit for Iran to supply and sustain the Assad regime in Syria and cement its influence all the way to the Mediterranean."
What has that got to do with the threat from IS? How did we end up dealing with Iran and Syria. As for Iran cementing its influence in Syria that seems doubtful since the IS forces have just taken Palmyra in Syria and have Assad on the run.
He tells us that the mistake in Iraq was not invading but leaving after we achieved victory. When then do we leave? Must we stay there forever? For whenever we ever left something bad might happen.
Krauthammer wants Hillary Clinton to be asked a question that begins: "When you arrived at State, al-Qaeda in Iraq had been crushed and expelled from Anbar. The Iraqi government had from Basra to Sadr City fought and defeated the radical, Iranian-proxy Shiite militias."  
Don't you see how false that question is?  The Iraqi government never crushed, expelled or defeated anyone. We did it. The United States did it. We set Iraq free and gave it the means to stay that way.
Krauthammer continues with the suggested question: "Yet today these militias are back, once again dominating Baghdad. On your watch, we gave up our position as the dominant influence  . . . — forfeiting that position gratuitously to Iran. Was that not a mistake? And where were you when it was made?"
He is wrong again. We did not cede or forfeit the position. If anyone did it was the Iraqi government. Yet even that is questionable. After all, the Iraqi government is a Shiite dominated government.
But all of that is minor compared to the great hypocritical part of his post. That is why I suggest Krauthammer is deliberately deceitful.
Krauthammer concludes: "Iraq is now a battlefield between [IS] . . . and the Shiite jihadists of Iran's Islamic Republic. There is no viable center. We abandoned it. The Obama administration's unilateral pullout created a vacuum for the entry of the worst of the worst. 
The truth is the Shiite militias (Krauthammer wrongly labels them as jihadists) who will fight IS are not from Iran. They are Iraqis. They are fighting to protect the center, the present Iraq government of the Shiites of Iraq which we installed. The only vacuum is in Krauthammer's logic.
Half-truths like Krauthammer hiding his advocacy of a war with Iran and getting us back in a combat role in Iraq do us a disservice. Unfortunately his deceptive views have a wide audience. But neither he nor the Republican leaders who are trying to undermine Obama's deal with Iran want to face the problem that any attack on Iran will only increase the strength of IS; perhaps they want that and to keep us perpetually involved in wars in the Middle East.
Then we must ask:"Cui Bono." It certainly will not be America's.