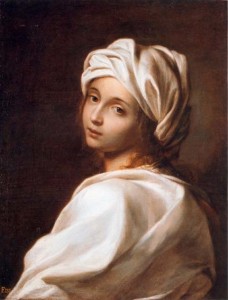 I explained how I gave the staff August for a vacation. The other day (Monday a week ago) I received an email from: Luluisiana, referring me to an article in a newspaper about a CEO at a tech type firm who has decided to pay all his employees at least $70,000 a year. The text of her email read: "How About It." That was it.
Not knowing what she really meant I thought I would forward it to Doramosa my legal person. My note was brief: "What is this supposed to mean?"  Doramosa wrote back: "It seems self-evident. She would like you to follow that CEO's example."
It wasn't more than twelve hours after that email that one came in from the person most important to the operation, Shiabelle.  It read: "Are you going to give everyone who works with us 70 grand?" As you might expect she cc'd: Luluisiana, Dexter, Freddie, Sid, and Doramosa.
I was perplexed. I had to answer but should I just reply to Shiabelle or to everyone who thinks that is an issue. I decided not to do anything and pretend the matter had not come up. A couple of hours after that Freddie's email arrived which was copied to all the others. He wrote: "Thanks, boss. Love you!!"
Initially I thought he was writing about the month off I had given him; but as I thought about it I wondered if it had anything to do with the $70,000. I figured there was no way it was the latter but the question lingered in my mind. Luluisiana and Sid also wrote me in response to Freddie's email: "ditto."
That gave me an ominous feeling that they might be thinking that they were all going to get the $70,000 but I kept telling myself it was not about that but the month off with pay. My puzzlement was put to rest when Dexter emailed me with: "Thanks for the raise boss it'll sure come in handy. Been hoping to get some money for a trip abroad."
I had no doubt they all believed they were getting $70,000. Sure, I'd love to give them that type money but there's quite few reasons why I shouldn't even if I could afford it. The next I heard from Dexter was this: "Boss, I'm trying to do a little planning. Is the $70,000 going to be retroactive to the first of the year? Let me know and thanks again."  
I wondered if my failure to respond to any of these emails indicated my assent to the proposed raise. Now when I tell them it has all been a big error some are going to really upset, especially Dexter who appears to have gone out and started spending some of the money. I decided I had to respond despite what happened.
Before I did I received another email from Shiabelle. She wrote: "Please be advised I will not be coming back to work in September. I always thought you valued my work and extra efforts and hours I put in for you. To think you will pay everyone almost double what I have been working for over the years is a great slap in the face. I do four times the work of someone like Freddie and Sid who to be frank are no more than "gofers." If you do value my work then you may want to consider increasing my pay by the same percentage amount you increased those "gofers" to $135,000."   
To cut to the chase, no sooner did Shiabelle write that, Doramosa and Luluisiana also made a similar demand. Dexter replied: "I thought you were going to treat everyone fairly and equally. If you are making the salary $135,000 please do so for everyone. Do not discriminate. PS – will it be retroactive? Both Sid and Freddie wrote thank you notes.
I'm in a bind. To have my staff come back at the rate they left I will have to cut their pay by around $100,000 for some and over $100,000 for others from what they are planning on receiving.  When I do they will probably file some type of charges against me with the Fair Labor Commission or the Department of Labor. I may end up in federal court. I hope there's no RICO crime involved.
I suppose that is what I get for following the French example of giving a month's vacation. Should I email them with the painful news? Should I wait until they come back?  So much for a relaxing summer.