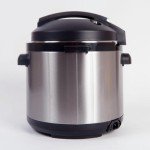 I'm off to slumberland but just checking through the new I came up with this. At first I though it was a spoof article from the Onion but apparently it is on the level containing names and is followed up in the NY Daily News.
For those of you who aren't worried about things because you aren't doing wrong, how would you like to go through something like this. This group said they do 100 a month – that's 100 private homes they walk in to and take a look around. Of course the searches are consensual, or at least that's what they say but what choice do you have when six guys with guns are demanding to look through your house.
You better understand that your privacy is going down the drain. You think it's OK because it is happening to other people. Think twice.