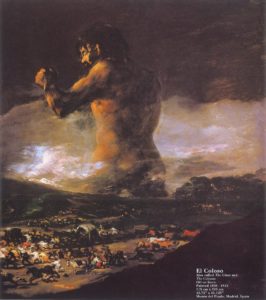 It is strange dealing with percentages. The US deaths over the last four days has been 2061, 1851, 1977, and 1965. The percentage increase over the last 4 days has been 19%, 14%, 13% and 12%. The percentages show a decline but the actual deaths remain about the same.
With respect to new positive cases over the same period they have been 33,462, 30867, 36277, and 31,206. The percentage increase are 9%. 8%, 8%,and 6%. The number of new cases still hover above thirty thousand.  I'm thinking that rather than looking at the percentage increase or decrease a better figure is to look at the actual numbers. These suggest the USA is holding steady at a certain level which is good because the increase is not there but bad because we would like to see the level coming down more.
I'll stick with actual figures.
Italy over the last 5 days in cases:  3,599, 3,039, 3,836, 4,204, 3,591. These are down from the average of much over 4,000 so it seems to have slowed down somewhat.
Italy  in deaths over the five days:  636, 604, 542, 1,060, 123. The reported figures are off because the last two days have numbers way out of the norm. These too show an improvement down from 700 plus.
Spain over the last 5 days in cases:  5,029, 5,267, 6,278, 5,002, 5,051. These are down from the average of much over 7,000 so it seems to have slowed down somewhat.
Spain in deaths over the five days:  700, 704, 747, 655, 634. Spain has been in the 700s and 800s so these too show a slow down in deaths.
UK I have only two days worth of figures: new positive cases 4,398, 5,733 showing a clear upswing; and deaths 882, and 981 another increase. Not going the proper way so is worrisome.
Sweden: Again only two days worth: new positive cases 722, 644; deaths 106, 77. This is looking good at this time.
++++++++++++++++++++
THE STATES
The US rate of new positive cases was 6% but the following states had at least a 13% increase: Colorado 30%, Connecticut 18%, Illinois 23%, Indiana 22%, Michigan 19%, Pennsylvania 23%, Wisconsin 15%, Massachusetts 19%, New Jersey 14%, Texas 14%
The last four days of deaths in these states are:
Colorado :                           10, 29, 14, 57
Connecticut:                      71, 50, 53, 68
Illinois:                                  73, 82, 66, 68
Indiana:                                39, 30, 42, 55
Massachusetts:              96, 70, 77, 96
Michigan:                            116, 114, 117, 205
New Jersey:                       229, 272, 196, 232
Pennsylvania:                    78, 69, 29, 78
Texas:                                   14, 21, 24, 27
Wisconsin                            15, 7, 12, 17
Every state reported more deaths than it had the day before. New York which notes its hospitalizations have come way down reported of the last four days its deaths have been: 731, 779, 799, and 777. I suggest the state figures show the deaths are still on the upswing. These are a lagging figure.  They ae also understated because people dying at home don't seem to figure into them nor as I have read do people who come to the hospital and die before they are tested for coronavirus.
But that is not what we are interested in any event. We're looking for a down swing. It's too early judging from the deaths to say that we are seeing one.