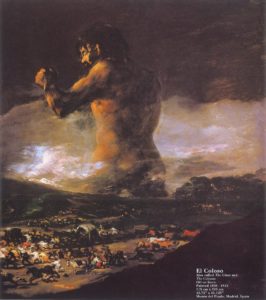 The US rate of increase in positive cases remains at 8%. Since April 5 it has been between 8% and 9%. The increase in deaths has steadily come down to where it is now at 13%. That 13% equals 1,977 new deaths over the last 24 hours. The US has surpassed Spain in number of deaths and is about 2,000 behind Italy. By Sunday we will gain first place in the world in number of deaths if the trend continues; by and away we are outstripping the world in the number of positive cases.
Italy has seen its number of deaths over the last twenty-four hours rise to 1050 going from an average of 3% or 4% over the four days preceding today to 6%. It's hard to figure out why this jump since the increase in number of new positive cases since April 2 has been 4% or less. The percentage rate of increase in new cases was 3% which came out to 4,000 new cases. Italy is talking about loosening restrictions on its lockdown but it still seems a little too soon for that.
Spain jumped into second place in new cases. The  last 24 hours saw a 3% increase of new positive cases or about 5,000 people; its death rate came down to 4% or 655 people. It does seem to becoming a little better there but the problem still is very much alive.
I started to follow the UK and Sweden. The percentage of increase in positive cases in the UK is 7% while the death rate increased 11% the figures for Sweden are an 8% increase in new cases and a 13% increase in deaths. The UK ranks 8 in the number of positive case and Sweden ranks 20. The UK ranks 5 in total number of deaths while Sweden ranks 15.
Looking at the States – Indiana had a 21% increase in the number of deaths followed by Arkansas at 17%, Massachusetts at 16%, Florida a 15%, Illinois at 14% and Texas at 14%. Three states have over 1,000 deaths and three between 500 and 1,000. New York City ranks 5th for deaths in the world.
Bottom line is overall the increase in percentage of new positive cases is slowing but the number of people getting infected is still substantial. The number of deaths is relatively unchanged but does not seem to be increasing substantially.
It'll be a few more weeks before we can really figure out what is going on. I don't see any lifting of stay-at-home orders until May but anecdotal evidence has shown that this is not being universally practiced. While waiting we should watch Italy and Wuhan to see the effects of lifting the lockdowns.