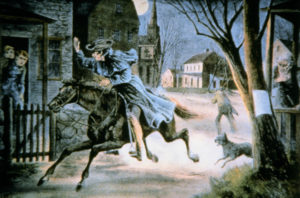 You may have found it strange that I wrote about mother's day yesterday  and the nice time that I had. Rarely do I venture into my personal doings with my family. Why then did I do it? Basically so that I will remember that there was a time when we had a day dedicated to mothers. It is my understanding from some folk that as soon as the Socialists take over the country one of the first actions they will take will be to abandon mother's day,
I heard this stated by several people who were giving us fair warning that the Socialists were coming but I thought you just don't throw something like mother's day in the trash bin without having a good reason for doing so, I have this friend who is very much up-to-date on current happenings. It is his job. I decided to see if there were any substance to the story.
I texted this friend, I'll call SK, and asked SK to give me a call when a chance arose. I know SK's  day is filled to the brim so I did not want to intrude on SK who may have been involved in something important  by calling  directly. It was no longer than an  hour when SK was calling me back. Having not talked for a while, we initially caught up on things. Then I asked "I hear the Socialists are planning to cancel mother's  day when they get into power. Is that true? Why would they want to do that?"
SK, as I expected,  gave me this for an answer. "The Socialists want to do it because it is  exclusionary and the leaders of the Cancel Culture, the Woke Folk, hope to make it inclusionary."
I responded noting that there is also a father's day so how can you say it excludes fathers just because they celebrate it on a different day. SK said: "The Cancel Culture leaders believe father's day too is exclusionary and intend to eliminate it."
All this talk was new to me. I asked, having heard a lot of people mention it in comments to this blog, "You are talking about leaders of the Cancel Culture and Woke Folk, are they the Deep State people talk about? Or are they Socialists?"
"That's a good question," SK responded. "Some people get confused about it. Just about all Cancel Culture leaders and  Woke Folk are Socialists. The Deep State people are both Democrats – which some people consider the equivalent of Socialists – and Republicans who are considered Republicans in Name Only. But the truth is the Deep State is made up of traditional Republicans and Democrats. These Deep State members are not Socialists, Woke Folk, or Cancel Culture Folk."
I asked then: "Can the Deep State then protect us from the Cancel Culture, Woke Folk, and Socialists and prevent them from  taking away mother's day?
SK replied: "Of course. The Deep State controls everything."
"How can you be so confident?" I asked.
SK laughed. "Open your eyes. Didn't you just see what the Deep State did. It put Biden in the presidency even though Trump had a landslide victory."