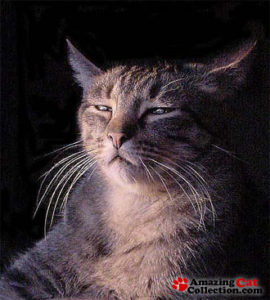 I always knew he felt very bad about this because he was always talking about it. My friend Freddy after having a beer or two would talk about the time when he was in his early twenties. His story went something like this: "We were over at Casey's house – he lived on the third floor of a three-decker up on East Broadway – it was a one of those hot summer nights when you don't even get a breeze off the water and everyone moves slowly – we were having a party in his apartment and it was really hopping – everyone in a good mood –  good songs on the record player – dancing, joking,  you know all that stuff. I was with Casey when Jeanie came over and said she was on the back deck and smelled smoke like it was coming up from downstairs. I said – I'll check on it. I went down stairs and saw that on the back deck of the first floor a little fire had started – whoever lived there had thrown lit charcoal from his grill into a tin can and it had somehow ignited the side of the building. I knew Casey and Jeanie would be out on the deck looking down to see what it was.  I didn't want them to panic or to break up the party so I shouted up to them it's nothing – some left over charcoal – I can handle it –  and I waved them inside like this. I really thought I could handle it – really – I had no idea the fire was burning inside the walls – there was a hose nearby – it took  me a few minutes to get it and hook it up and bring it around. Well you know what happened – as I was spraying the wall putting the fire out it had already crept up unseen within the rafters and suddenly broke out trapping the people at the party – it was terrible seeing what happened."
He would never go beyond the point of pouring the water from the hose on the fire – he'd never talk about the friends he knew who were badly burned and died because he tried not to cause a panic and didn't want to break up the party. He didn't have to. The fire and its effects were headline news for days to come.
On March 30 during the Trump mini-rally on the White House lawn he was asked by Jim Acosta of CNN "what do you say to Americans who are upset at you over the way you downplayed this crises the last couple of months." Acosta then spelled out what Trump has been saying: "We have it very much under control in this country. The coronavirus is very much under control in the USA. It's going to disappear. I't like a miracle. It will disappear. On March 4 we have a very small number of people in this country infected on  March 10 we're prepared. We're doing a great job. It will go away. Stay calm. It will go away."
Trump answered, "it will go away. I want them to stay calm and we are doing a great job . . . stay calm, it will go away . . . the statements I made are – I want to keep the country calm – I don't want panic in the country – I could cause panic much better than even you – I could cause panic that would make you look like a minor league player – because you know what I don't want to do that – I want to have our country be calm, and strong and fight and win – it will go away . . . "
Trump didn't deny making the statements. Obviously he couldn't. He justified them by saying he wanted people to be calm. He was like Freddy – he didn't want a panic, he wanted the party to go on.
He lied. People believed him and did nothing to protect themselves. They relied on Trump's lies and are now dying.