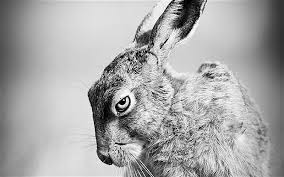 Grate as defined by the dictionary I just took off my shelf (Webster's Dictionary, Pictorial Edition, Unabridged, printed in Springfield in May 1859) is defined as: "To offend; to fret; to vex; to irritate; to mortify; as, harsh words grate the heart; they are grating to the feelings; harsh sounds grate the ears."
That's what I suggest is happening to America as I think that until November of this year we have a candidate that will irritate most Americans and mortify them in front of the world.
Can you imagine a candidate who traveled to Europe during the time he was running for the nomination not to meet with foreign leaders but to open a golf course?  A candidate who supported the British leaving the European Union, an action that greatly concerned most intelligent persons.
The tragedy of Trump's candidacy and the false slogan he throws out about making America great (rather than grate) again means there is some time in the past when he believed America was great. He never tells us when that was. Why has no one asked him "when was  America great" as compared to today?
Was it before we had an African-American president? Before President Obama we had George W. Bush who gave us the Great Recession and the Iraq War so it had to be before that.
Obviously we were not great during Hillary's husband's term. If that were the case, then he would welcome Hillary's candidacy. Nor would it have been during the Bush I term. By the way Bush I is well on his way to becoming the oldest living former U.S. president.
Perhaps he is thinking of the time of Ronald Reagan during the years 1981 to 1989 over 25 years ago. Those were the waning days of the Cold War. Reagan stood up to the Soviets; Trump is talking about getting along with Putin without any idea what that would involve other than making business deals. There are too many differences between Trump and Reagan to even compare the men.
Reagan enlisted in the Army before WWII and served on active duty during that war. He was involved in the Screen Actor's Guild rising up to be its president. He became one of the first to reject Communist influences in the motion picture industry He was deeply involved in supporting political candidates and eventually became governor of California. Trump has nothing like this on his record.
Please do not think he will be anything like a Reagan. One stark difference is Reagan was against unions while Trump says he has worked with them and is in favor of them. If Trump could be believed that would mean he wants to go back before Reagan to a time when unions were strong in America which would be after WWII up to the 1970s. This was a time when America was great in both union strength and manufacturing jobs.
But that was also a time when the country was a different country. The African-Americans were still fighting to get Jim Crow off their backs and the Latinos were a miniscule part of our population. We cannot go back to that time, or even before,  because too much water has gone under the bridge.
A wise appeals court judge told me when I was pointing out at an informal session with the judges who were to hear the appeal of the busing order of Judge Garrity that even were Garrity's decisions filled with legal error the court would not reverse him. It would produce too much havoc in Boston.  In other words no matter how bad some decisions might be on the law they will not be changed because society has been changed by them and there is no going back.
Trump voters somehow believe he can bring about change in civil rights such as gay marriage, gay rights, abortion, and other things they find offensive. That he can bring about a great change in the status of immigrants. That he can send all of those here illegally back to their native countries. They are fooling themselves if they do not recognize too much time has passed to change those rights or positions.
America can never become a WASP country again – too many other colors have arrived into the melting pot, too many other nationalities, and the old-time mainline Protestant religion is slowly slipping away falling over an eight year period between 2007 and 2014 from 18% to 14%; Americans who describe themselves as Christian fell from 78% to 70% over the same period.
That is what grates about Trump's campaign – he is telling a percentage of Americans that we can turn the clock back to some type of Camelot era when white Christians ruled and the others were seen but not heard. He is vexing, irritating, offending and mortifying those who are not white as well as most whites who know you can't go home again.