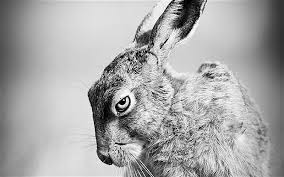 I assume that the slogan "Make America Great Again" means that America is not great now. It follows then that there was a time in the past when it was great. My question is to those who think this is true and who want to make America great again is where do you want to bring us back to?
My way of thinking is that America though never perfect and scarred with many blemishes was always great. It still is. It was the one land where people could go to in the past to escape dire situations. I believe today, it is as great as it was at any other period in our history. I would like those who think there were better days to think about them and ask themselves whether they would want to be living back then rather than today.
The slogan is that of Donald Trump. I've listened closely to him. I have yet to hear him tell us at what prior time he thinks America was great. If he could identify that, I would ask him to tell us why it was great then and not now.
The best I've heard him explain was that the Navy had more ships, the Army more troops, and the Air Force more planes. How does the mere possession of more fit into the idea of better or greatness. Having 100 ships vulnerable to enemy fire is not as good as having 10 that aren't; having 100 planes that cannot avoid anti-aircraft missiles is not as good as 10 with stealth technology; having 1,000 soldiers does not compare to having 50 special forces.  Having more does not mean being better yet that seems to be what Trump wants us to believe.
One candidate Bernie Sanders who is a "socialist Democrat" which is supposed to distinguish himself from a socialist-non-Democrat seems to me to propose the most radical plans for America. You'd never hear Bernie saying "make America great again." His belief is that America was never great because it was not a socialist country. It was overrun with capitalists who were interested in making money and keeping it for themselves; Bernie is a good and honest guy but like all socialists he believes that those who make money should share it with others. Socialists have always frowned upon the idea of people being able to acquire and keep property for themselves preferring that property be owned by the state. The best Bernie can come up with for examples of how his socialism would operate in America is to point to some Scandinavian countries. Perhaps his slogan should be "make America like Europe again." It was at one time prior to the Revolution.
Bernie has a lot of supporters in Cambridge, among comfortable parlor liberals, but most especially among the young. Seeing the youth flock to his banner I'm reminded of what Eric Hoffer once said: "It is disconcerting that present-day young who did not know Stalin and Hitler are displaying the old naïveté. After all that has happened they still do not know that you cannot build utopia without terror, and that before long terror is all that's left." 
Enough of Bernie since Hillary and Billy own the Democratic Party which will assure that Bernie's quixotic run end in flames. As for Hillary, we know that she is pure as the new fallen snow except when the Big Right Wing Conspiracy rears its head. Keep in mind it Bernie that said we should not look back at her foibles and crimes but only look to the future. He said that because he did not want us to remember he was a member of SDS.
Hillary likes Trumps's slogan. She interprets it differently from others. Her idea of making America great again is having her and Bill back in the White House selling bed room space and pardons for cash and looting the furniture.
Perhaps if things go on as they now appear to be going, the American people will have the choice between having a couple of crooks or a moron in the White House.
Seriously, though, if you had one of those thigamagigs that could  take you back to the time when America was great and you were sitting in the cockpit and able to input any date into the device to get back there, where would you want to go? If you are black I'm not sure there is any real good time. If Asian or Hispanic, I'd have to guess today is as good as any other time. If you are Native American you'd want to go back to the days before the first settlers even though life was pretty hard back then. If you are white and a Southerner, I suppose you would want to go back to the days of Scarlett O'Hara's youth. If you are white without any fond memories of slavery, then I really would like to know at what time in American history you would like to be living.