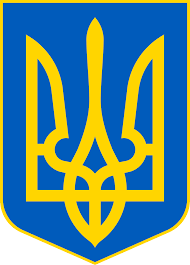 Paul Manafort is on trial for various criminal offenses. The outcome of a trial is never certain. The evidence against him seems strong but how strong will be judged by the twelve jurors who listen to it and make a finding. Having been in that business most of my life I never banked on a win, whether a defense attorney or prosecutor, until I heard it from the jury. That's why the time between the judge's charge and the jury's verdict for me was always stomach wrenching. I'd tell myself I did the best so relax. It didn't work. I'd always dwell on other things like some evidence I left out, some cross-examination question I did not frame correctly, or the things I omitted in final argument.
That's why the Manafort outcome is not important to me. No matter what he is convicted of doing, or if he is not convicted at all, his biggest evil was working with Putin and Viktor Yanukovych in an attempt to take freedom away  from the Ukrainian people. Naively I thought Americans were supposed to support liberty and justice for all throughout the world but Manafort was attempting to subvert that of a whole nation. Sadly it wasn't something that was a Republican problem. Democratic operatives too were working along the same line trying to destroy democracy in Ukraine.  The Podesta Group which was founded by Hillary Clinton's campaign manager John Podesta and whose brother operated it also represented Yanukovych. Leaving no stone upturned, Yanukovych emptied the Ukrainian treasury of money to turn America against the Ukrainian people. Manafort by some reports received over 60 million dollars.
Ukraine is the only country in the world that has had two revolutions within a decade of each other where the people rose up against the leaders trying to undermine their freedoms. The Ukrainian people are in a constant battle against Russia trying to take over their country. It is tragic Americans are willing to help Russia do this. The allegations that these revolutions are sponsored from the outside of the country are put out by Russia and its American well-paid lobbyists. They are belied by the numbers of people who took to the streets.
The first revolution was the Orange Revolution in 2005 which resulted from an election in which Victor Yanukovych who was born in Eastern Ukraine to a Russian mother and a Polish father claimed victory even though it was fraudulently achieved. The Ukrainian people took to the streets demanding a fair election which was eventually brought about. Another person a man who was quite weak won that.
Yanukovych was elected in 2010 with most of his support coming from the Russian areas of Ukraine. After assuming office he filled the major positions with his buddies most of who had Russian backgrounds. He pretended to toy with the idea of seeking to work with the EU but then suddenly rejected it for closer alliance with Russia. That started the protests. When Yanukovych's special police composed mainly of Russians from eastern Ukraine  tried to brutally suppress the protesters the nation rose up. The people occupied what has become known as Maidan.  Yanukovych was forced to flee to Russian. A good analysis is here.
Manafort and others did all in their power to help Yanukovych and Putin drag Ukraine into the Russian orbit. Andrey Kirkov in a dispatch to the BBC wrote: "I do believe Ukraine will withstand it all and will maintain her independence and that the Ukrainian people will hold on to their desire to live in a civilised state cleared of a corrupt elite and corrupt judiciary. But without the European Union's help, Ukraine will not be able to achieve this. Not because the Ukrainians lack determination, but because beside Ukraine stands a Russia which needs Ukraine to remain as it was under Yanukovych and other presidents – weak, passive and corrupt." (My emphasis)
Perhaps I just don't understand the limits of greed but I'll never understand how an American can sell out another person's freedom for money. Unfortunately, we see more and more of this happening with respect to our own country where things we believed must be protected like clean air, pure waterways and endangered species are losing their protection because they are considered impediments to monetary gains.